After setting the profile, every time you log in Twproject shows you the current user home page. Twproject has several built-in home pages, customizable for different user needs.
Setup creates some useful sample "dashboards" that reflect common use cases, we'll see them in detail in the following.
Most used page: Get Things Done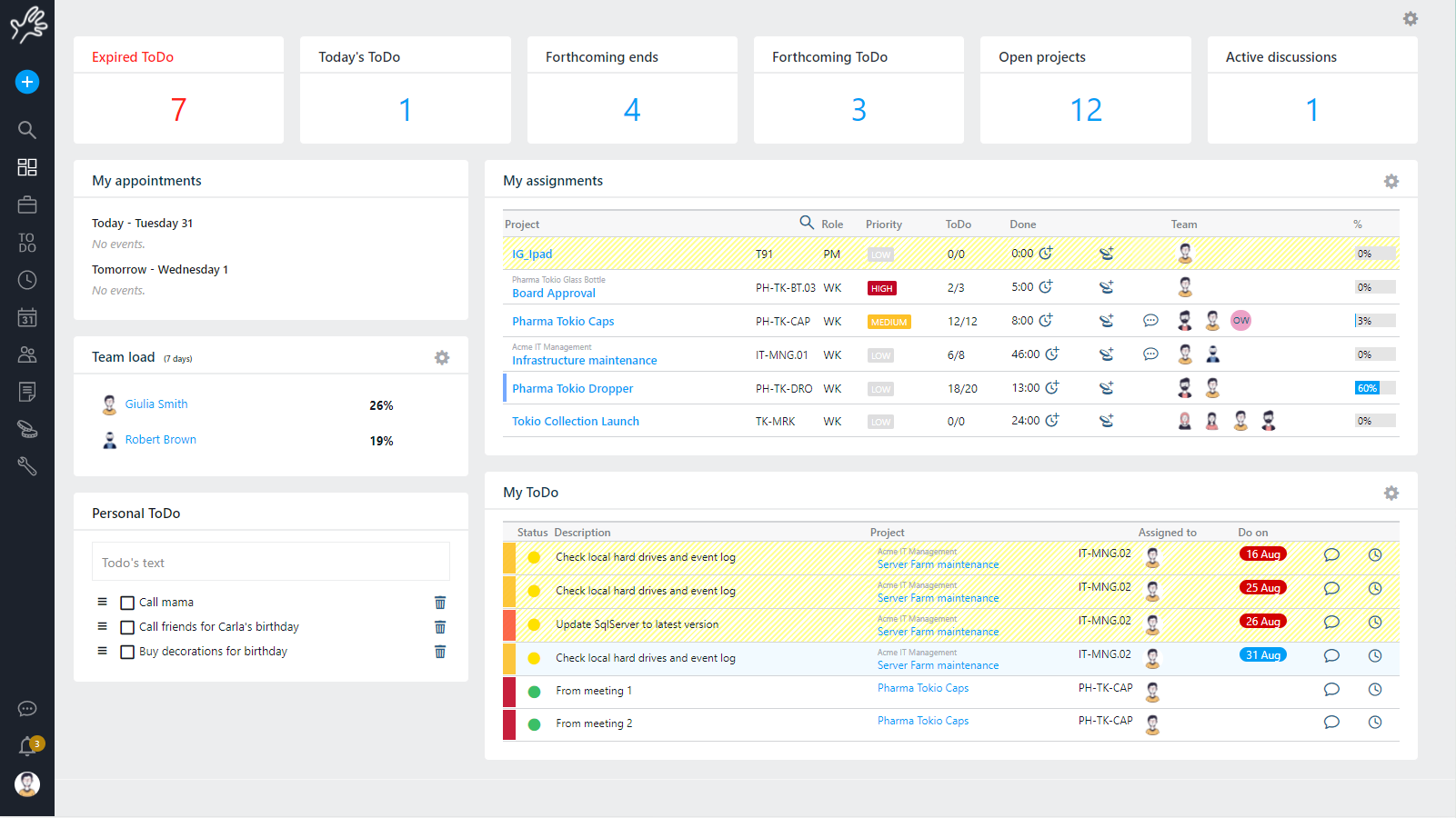 In order to have an idea about how Twproject can help organizing work's activity, let's see an operative page. The "Get things done" page is designed for people that use Twproject as support for their activities.
With just a look you will see  what you are working on ("my open projects"), your ToDos, agenda, to-do's, your most used entities.
Most of the "boxes" have additional features accessible by clicking on the filter

buttons.
For details about each "box" (aka widgets) see "Widgets" section.
Project manager page
This page has been designed to fit project managers' (PM) needs. The central part is the same as the Get Things Done – all PMs need to get things done too, but the right part has more monitoring parts, such as plan, activity and current responsibilities: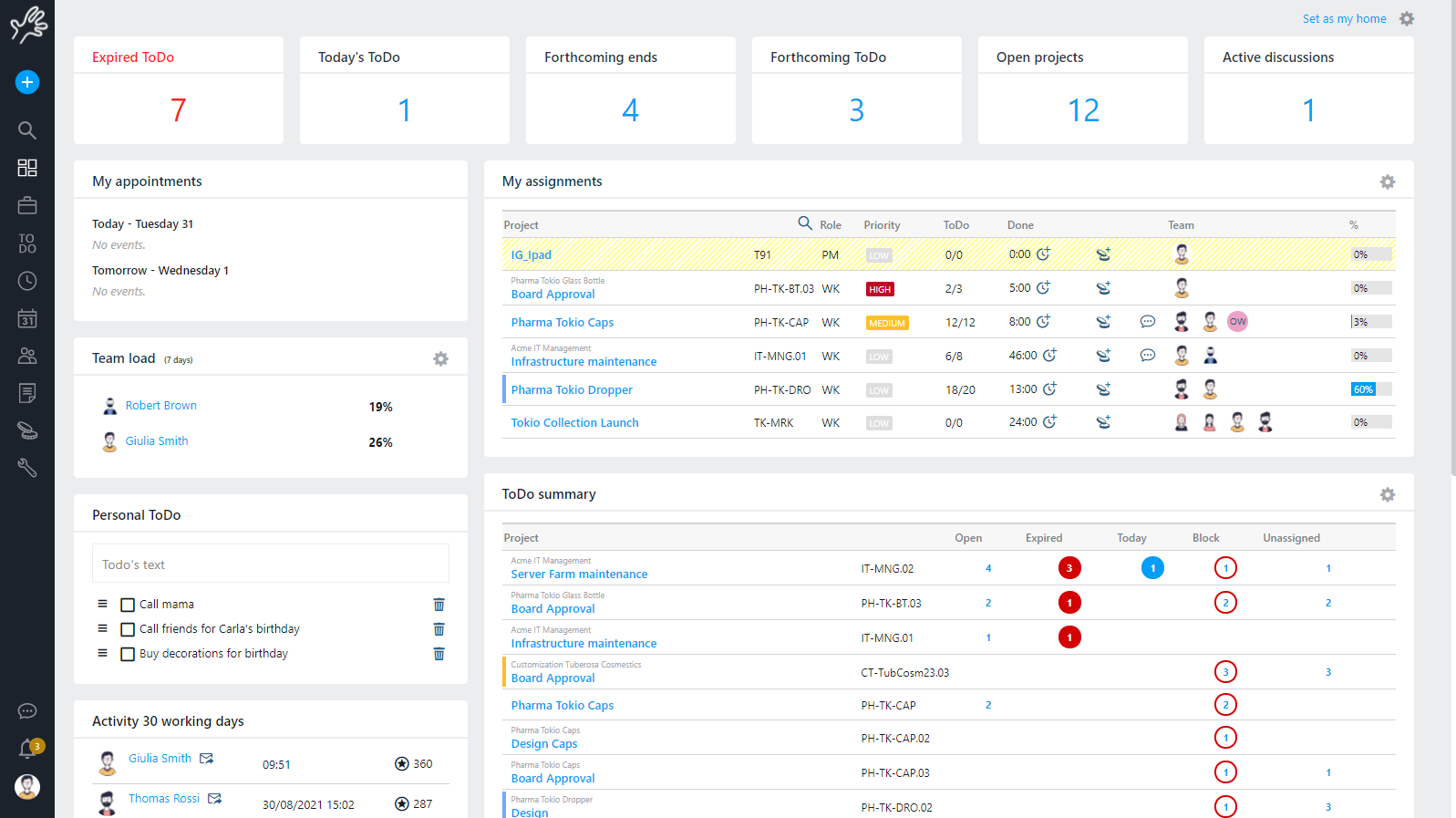 You can choose your preferred page and set it as default by opening the home menu and pick "set as my home".
You can also customize all these pages, but for a beginner it's wiser to wait a bit, and get to know Twproject; if you remove a crucial part just for testing, you may lose sight of relevant data.
Supervisor and stakeholders page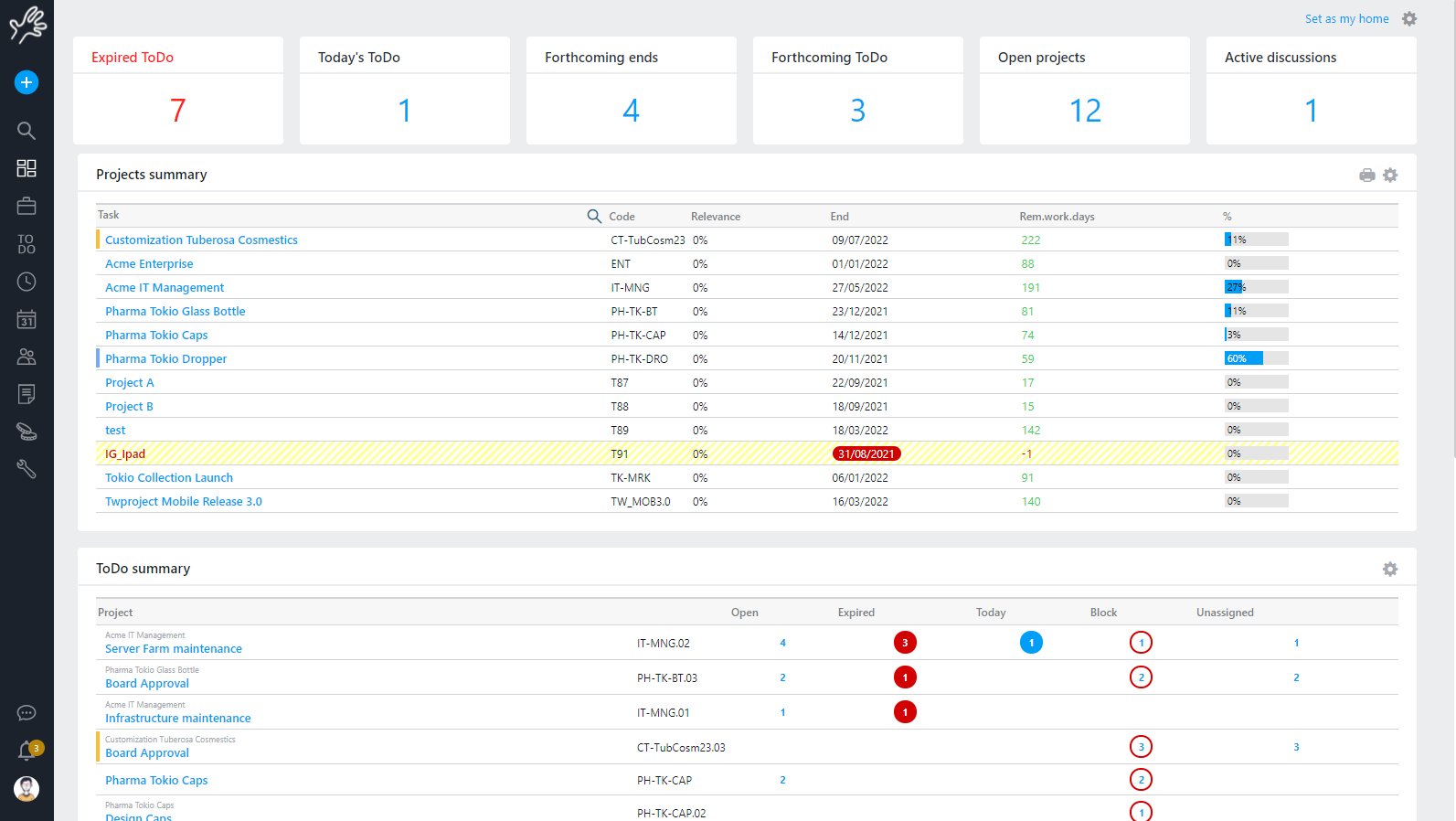 This page contains in particular the "project summary" widget, which is a quite powerful summary of open projects that are almost done or so should be.
If you click on the filter, you'll get the filtering options:

But don't be mislead: these ready widgets do just a fraction of the custom data filtering that you will be able to do when you'll have learned about projects filters (see "Search with Twproject" section).
For the help desk: Help Desk page
This is a page with simplified functionality: it basically lets you simply create new ToDos, which then the project managers may distribute to operators if needed, raise to a second level help etc. .
Modify your Dashboard
Every Twproject' user by default can customize her/his home page/dashboard.
A page is composed by a template (a sort of grid) where widgets can be dragged.
In order to customize a dashboard, go to your home page, and click on the settings icon at the top right of the page.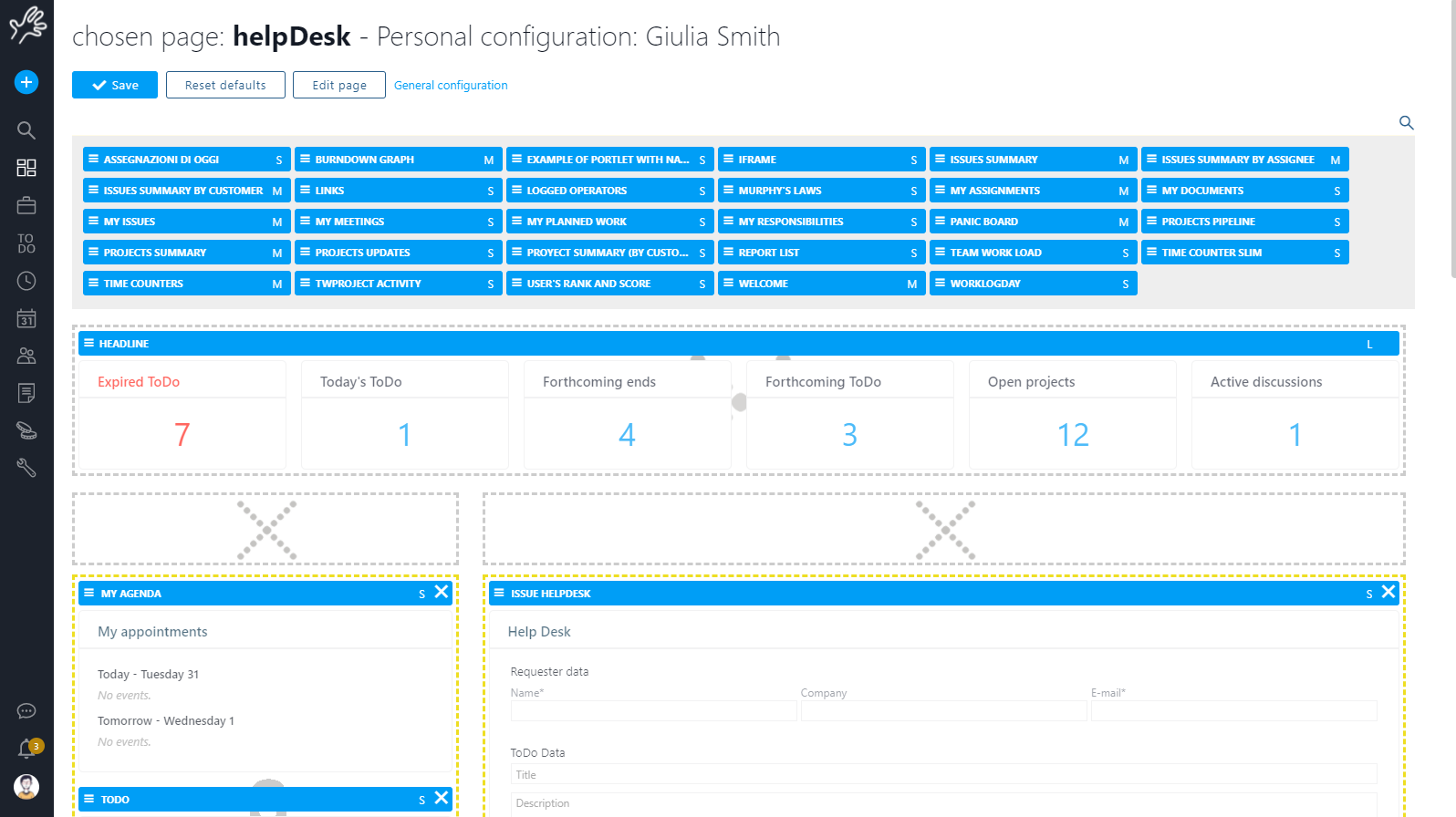 At the top of the page you will find a list of widgets that you can drag into your page in the box you prefer.  Drag to move, click "x" to remove.
Widget of size S can be placed in the left column, widgets of size M can stay on the right.
The list of widgets is complete, you will be able to change your dashboard according to your way of work. A widget for adding ToDos easily is available, one for keeping track of project status is available too and many others.
Boxes can be blocked by the administrator with common widgets for all users.
For the administrators: administrators will have a double option: they can change their own page or the "default view" for other operators.