To start using Twproject there is no better way than… trying the software! There are two ways to try the software, the first one is to download our trial version, this is the better way if you prefer using Twproject installed on your own server.

If instead you prefer to use Twproject on a dedicated server on the Amazon cloud, you may want to try our online demo. Our demo is a shared environment where you can try all Twproject main features, it is just a quick look to what you will have once your dedicated server will be set up for you. If you did one of these already, so you already have some "live" feeling for the application, reading this guide is a great way to get more in depth.
First access
Twproject welcomes you with the login page.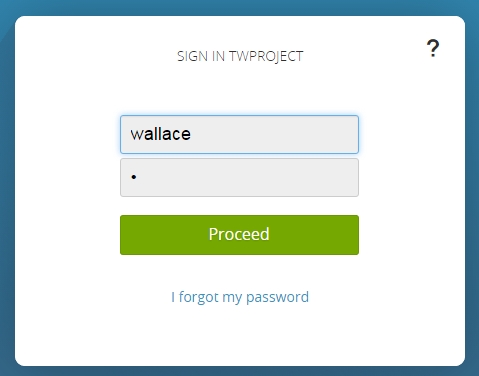 The first time you need to log in using  "administrator" with empty password; you should reset the password as soon as possible.
After the first login, you will log in automatically (by default). If you log off by hand, then you will need to re-enter the username and password.
First page
The first after log in will be the profile page where you will be able to insert your  "company name".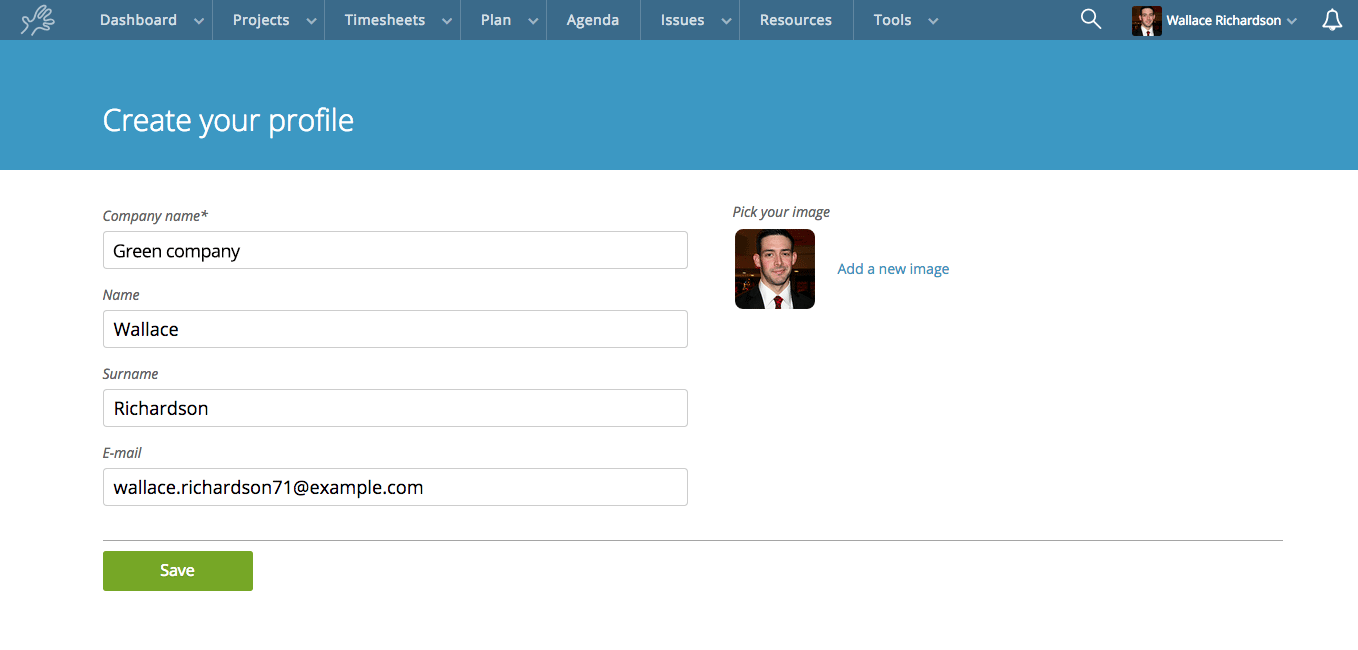 After setting an image and filling up the fields you get to the welcome page, follow the steps to be up and running in few clicks: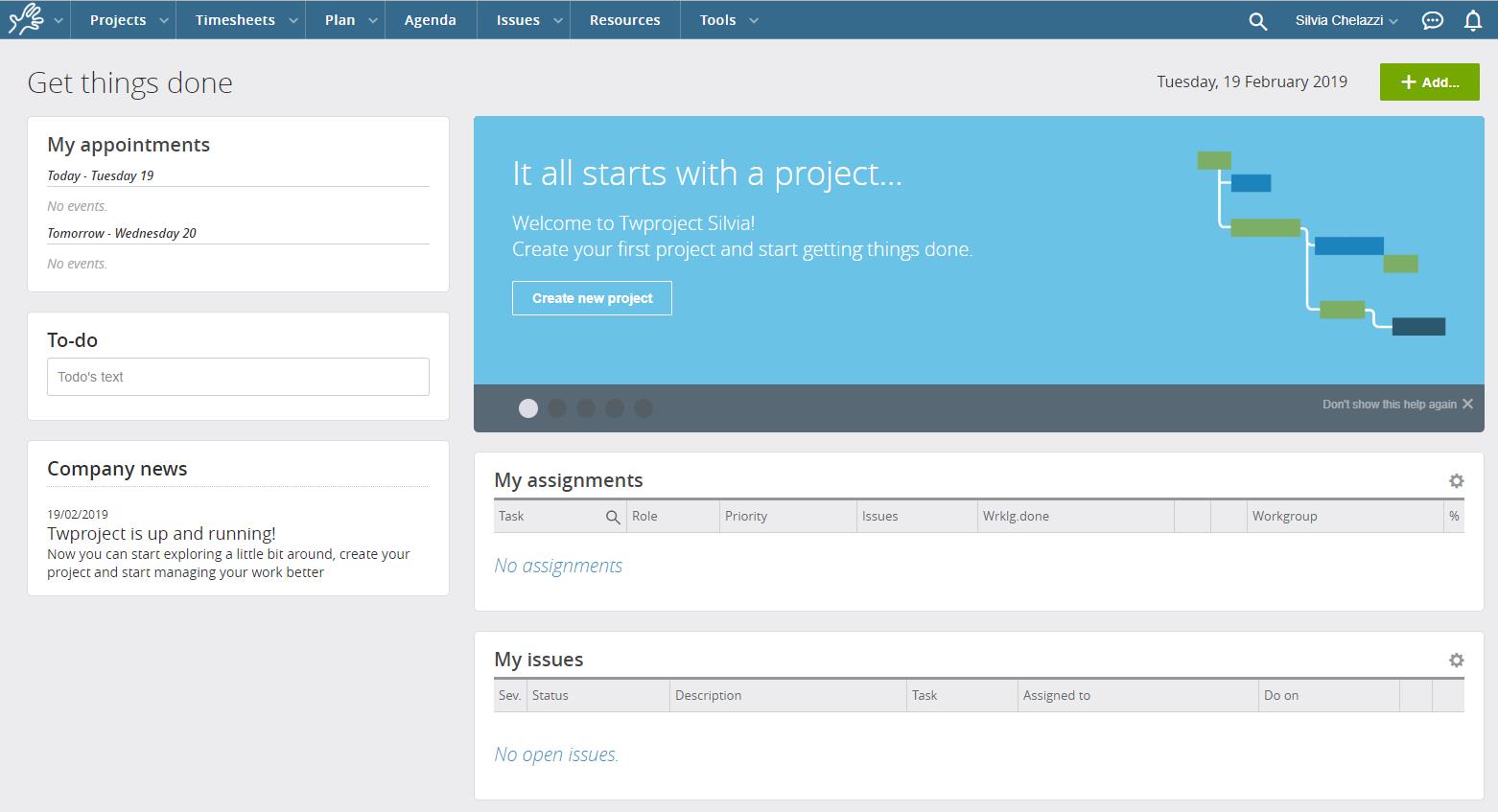 Your first project
You are now ready to create your first project; just click on the button "Ok, lets create my first project".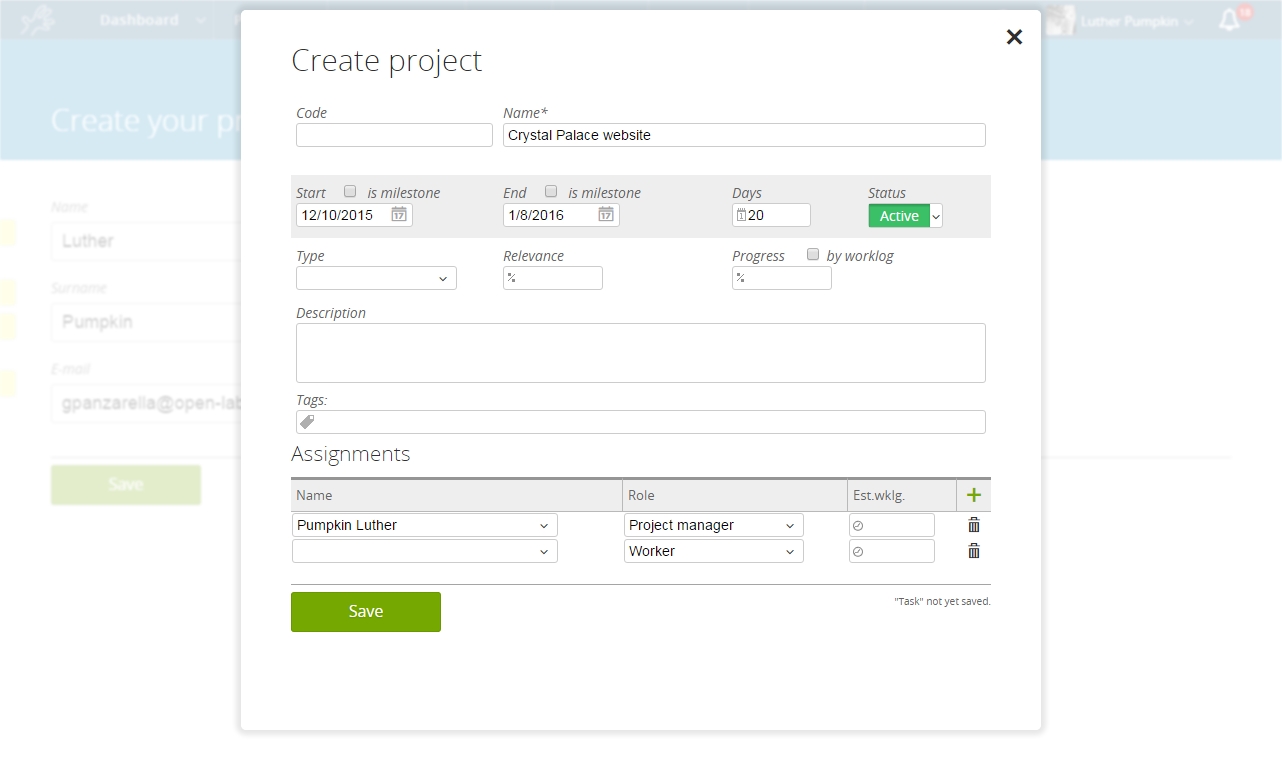 Then insert the name of your project, the start date, the duration or the end date, choose the one is more comfortable to you.
That's all, your first project is ready! You could press the "save" button now, but:
the new project editor allows to specify more information like code, progress, relevance, description, some tags, and most important who is working on this project, those are called "assignments".

In this example, the "assignment" says that "Pumpkin Luther" (the logged user) is the "Project manager", and that there is no estimation for his work to do; you can refine the project information further .
If you want to involve someone else in this project just write the name E.G. "Maria Frank"

and click on "add resource". People (and companies) involved on projects are called "resources":

You can eventually insert additional information like an e-mail and then press "save".
Consider that Twproject can manage resources in flexible structures like company – department – offices – teams and so on. See the section dedicated to resources if you want to go in depth.
It's now time to "save" the project: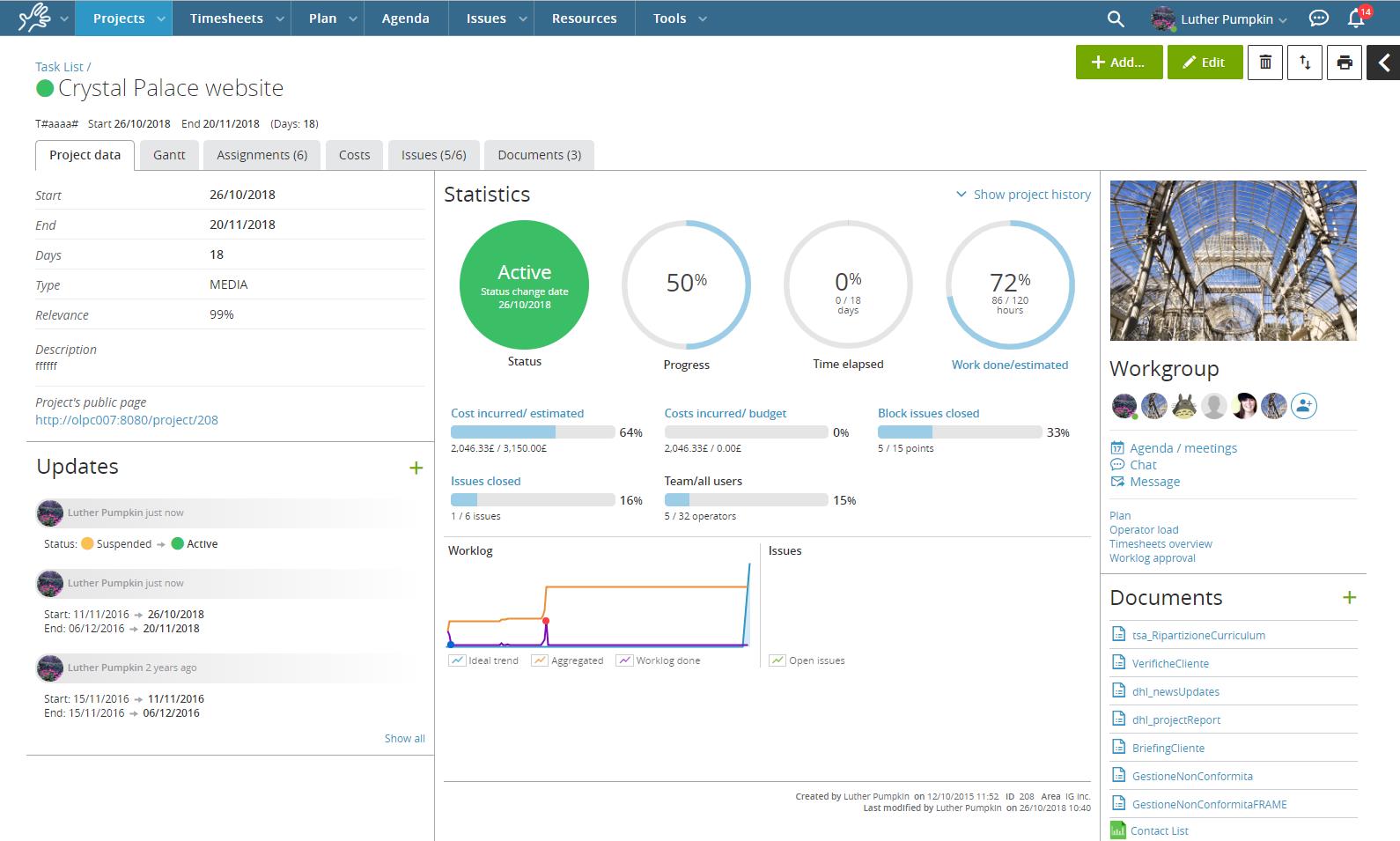 Once you have created your running projects, you could keep everything under control using your dashboard that will look like:
The workspace
Every page is headed by… Twproject's header.
We use here some good practices:
Twproject logo always bring you to your home page
The top menu is always the same. It highlights the section in which you are

Search is always available.

It searches text everywhere: projects, resources, documents, attachments, issues and so on.
Twproject supports also refined searches for each entity, as tasks, resources or issues; searches will be explained in search section.
Your image: clicking your image opens a menu of shortcuts leading to your personal data editor and options: there you can also change your image.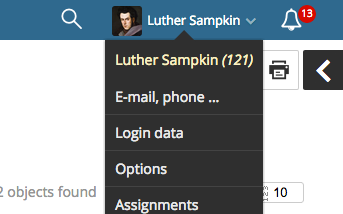 Add Button:  the 
 button opens the "add" menu, that propose the best choices page by page
Import/export menu:

. It changes in context.
Print menu: the 

 print / reports menu. It changes in context.
Twproject report pages usually have several options so that you can find the one fitting you the most:

If you cannot find the right one, you can create your own. See "Write your own report".
Right menu:

can be opened with the "arrow" button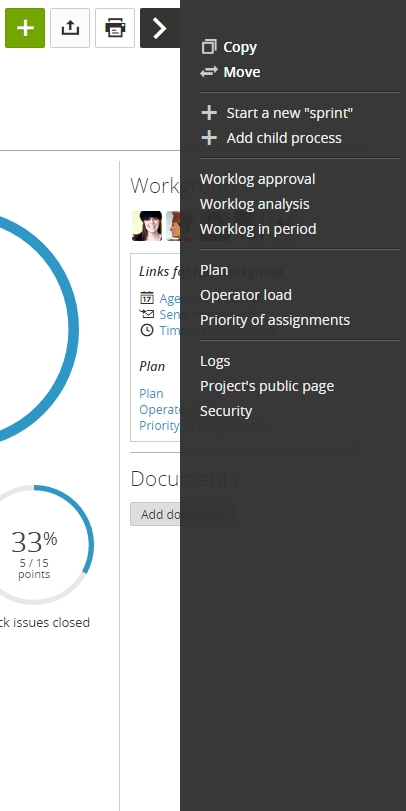 If you need more information have a look at "Using Twproject"