If you want to export to Excel a different set of task, issues, worklog, resources proprties, you can change the default set.
This is an advanced feature: you access it via tools -> admin -> excel,

What you find here is the default script taht you can customize.
Each tab serves the customization of the corresponding Twproject section.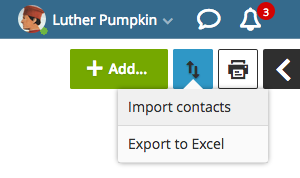 E.g. tab Issue/ todo manages the customization of the "export issues to Excel" from the issue search / list page. Say you want to export the code and requester of the issues, which is not exported by default; the code that you have to add to the default is:
"code":"obj.code","requester":"obj.assignedBy.name"
Getting:

Similarly for the other Twproject' main objects.