Since 2012 Twproject team is developing a jQuery Gantt editor plugin released Open Source under MIT license. This plugin, that is now one of the most used all around the world, has now become a real free online service.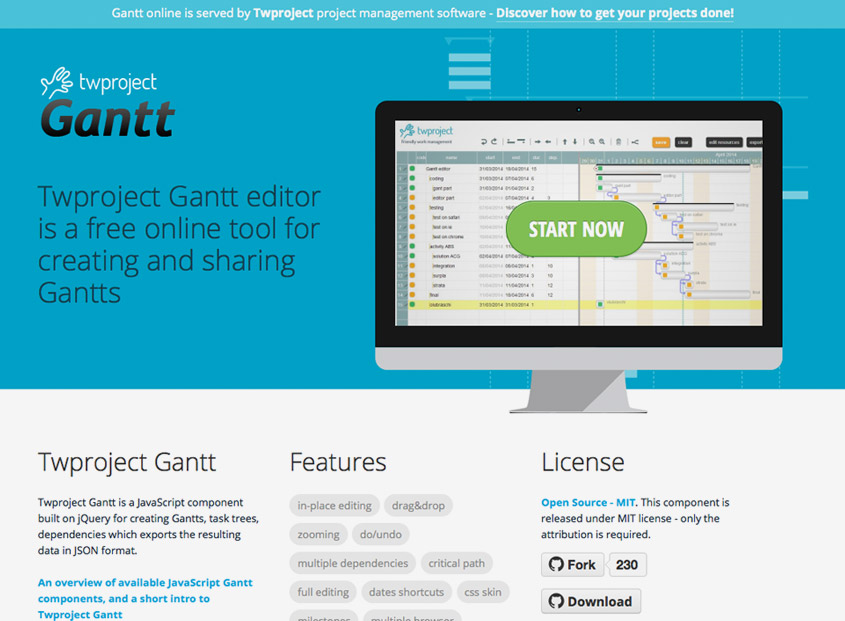 Twproject free Gantt service is available for everyone on the dedicated site.
Twproject free Gantt service allows you to create complete Gantt charts with dependencies, lags, resources, critical path, and save them for future uses.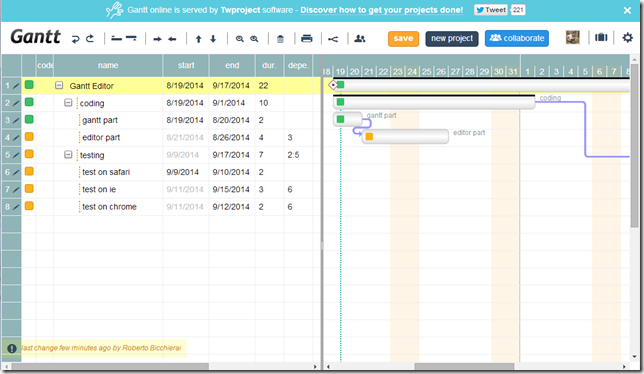 You can login to this new online free service using Twitter, Facebook, Google and LinkedIn. Once logged in, you can create a new Gantt chart and save it in your list; every chart can be edited and shared with your colleagues. Every project can have a list of different resources that you can add easily from the project editor.

Creating the Gantt chart is so easy with the user friendly interface, the chart can be navigated with the keyboard too. Once your Twproject Gantt chart is ready, you can share it with your colleague through a private link or you can embed it in your page using a special widget showing the Gantt itself.
Here is an example of Gantt embedded: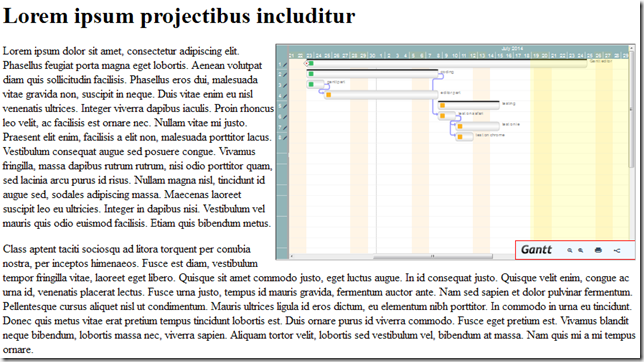 The service is totally free and easy to use!
In case you discover that a Gantt chart is not sufficient for your project to get it done, and you need something more (time recording, cost tracking, bug tracking, shared agendas), you can any time export your project and import it in Twproject.
Twproject is a project management software developed by the team that has created the free online Gantt service, take a look at its website.