Project calendars are a great way to share project timeline information with all team members.
With that in mind, project planning calendars are a bit more complex than those you use in everyday life.
Although their format is familiar, they include a much more comprehensive range of information. Let's take a look at this article to better understand what they are all about.

What is the project calendar?
CONTENT
The project calendar plays an essential role in planning activities for the future by specifying work days and times.
The project manager primarily uses this tool to organize better the time to complete tasks on the team.
The calendar allows you to view the tasks of each member to allocate workload specifically. In addition, it helps maintain transparency of the entire process and is convenient for analyzing individuals' work responsibility and performance.
Therefore, these project calendars need to show more than just due dates; otherwise, team members will be forced to refer to other documents, which can lead to confusion and errors.
In Twproject, the user's dashboard always shows the project phases in which a user is involved, in its validity dates. Sharing information is essential, making everyone aware of the status of the project calendar and who is responsible for.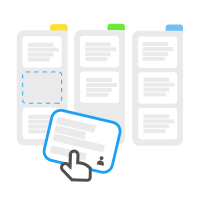 Create a shared project calendar!
In Twproject you will find everything you need to create a project calendar in a simple and complete way to involve your team and stay up to date.
Try Twproject now!
How to create a project calendar
1. Define activities
Define each task and the milestones that need to be completed within the project, then add the people to whom these tasks have been assigned.

2. Activity planning
Once the activities have been determined, they must be planned over time in order to achieve the set goal.

3. Planning for future work
A task management project calendar will show the days and hours the team needs to be available to work on a project in the months ahead. Periods of the day are also critical, as during some hours only certain people – for example, those working on several projects at once – may be available.

Tools for creating a project calendar
Specifically, there are several types of calendars; here are three of them:

1. Excel
Excel is a valuable project planning tool; popularly known and used by many people. Thanks to its user-friendly facade, creating and formatting calendars with this tool is very easy. Excel, in particular, has a default project calendar design, so you don't need to waste time creating one from scratch.
Benefits:
Easy to use: Excel is a tool that most people are familiar with. As such, it has a short learning curve;
Predefined templates: an extensive library of Excel templates and plug-ins is available online.
Disadvantages:
No opportunity for collaboration: Excel is completely offline, there is no real-time way to connect within Excel;
Notifications: Excel lacks tools for creating alerts and automatic updates, and there is also no option to assign tasks.
2. Google Sheets
Google Sheets is Google's app that provides spreadsheet software. This tool has about the same functionality as Excel but offers much broader teamwork capabilities.
Benefits:
Collaboration: you can edit documents, leave comments in real-time, and assign tasks, which is excellent for teamwork;
Regulation permission control. The calendar can thus be edited and shared only with the chosen people, while it can be made read-only for some others.
Disadvantages:
Not suitable for complicated projects: Google Sheets is too slow when it comes to complex projects. There is no way to monitor mission dependencies or resource management;
Needs manual changes: as in Excel, you need to change things manually if you want to make improvements.
3. A project management software
Project management software allows you to create shared project calendars and provides other features that are useful to the project manager and team in managing a project.
With Twproject, for example, you can easily create a project calendar with a few clicks, you can assign resources to specific project phases, checking their availability in real time.
Compared to other tools, project management software is the most accessible, most efficient, and fastest way to create a project schedule.
Benefits:
Ease of use: the project calendar is easy to create and customize to connect information, add tasks and keep track of your daily schedule;
Collaboration: Project management software such as Twproject are designed not only to create and manage project calendars but to share this information with the work group who becomes aware of all the planned activities and times.
Other features: a project management software not only allows you to create a calendar, but will keep you updated on its progress, the status of the resources involved and much more.
Cons:
There are no real drawbacks to using project management software like Twproject. If the software provides an adequate user guide, everyone will be able to use the tool at maximum efficiency in a short time..
In conclusion, a project calendar is a simple way to make your daily work more productive and more effortless.
It helps to organize the project into tasks and subtasks to have a smooth workflow.
In addition, a project calendar can significantly improve team productivity and organize tasks with well-defined timelines, priorities, and milestones.
Twproject offers you all this and much more, try it now
Generate your project's calendar.