Managing and reporting on European projects involves more specific and in-depth work than "traditional" company-level projects.
This kind of work touches both public entities and private organizations. It offers an opportunity to access funding credits and grants to overcome economic crises or to support innovations that could not be pushed forward through ordinary funding.
This article will cover how European projects are structured and how best to manage them.
European projects and NRRP: what are these?
European projects generally are a method of helping to achieve European Union goals.
This means the European Commission distributes allocated funds to help beneficiary projects, activities, and infrastructure that boost economic growth, equality and/or social welfare.
In particular, the NRRP – National Recovery and Resilience Plan – is an official document that one submits to the European Union to qualify for aid from the Next Generation EU (NGEU), a fund established by the European Union to stimulate economic recovery following the Coronavirus pandemic.
When managing and reporting a European project, it is imperative to know exactly what the European Commission will review.
Each applicant must complete a Financial Statement form, where:
Costs must not include profit for beneficiaries;
Costs must relate to a specific cost item;
Costs must be sustained during the project period;
Costs must follow national guidelines on taxation and social security.
This official document must be accurate down to the smallest detail, as it will serve as the basis for calculating what grants will be received once the Commission performs its formal checks.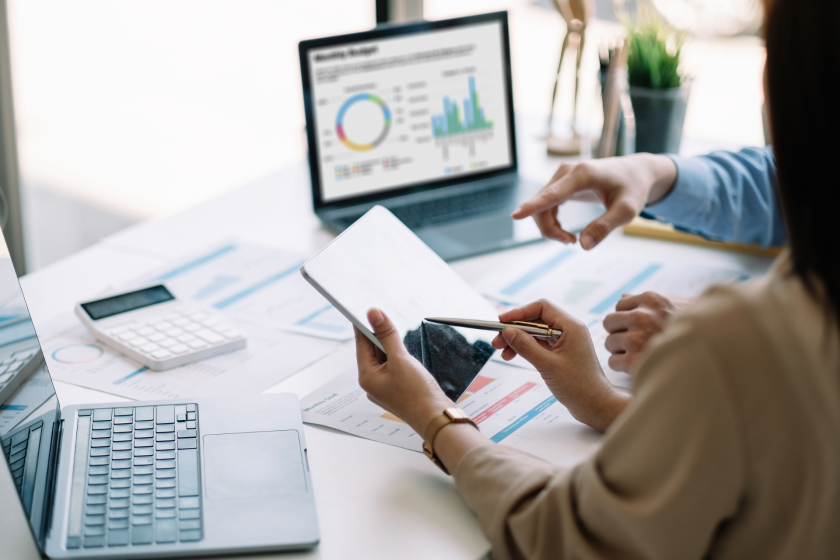 Twproject: the tool for managing and reporting on European and NRRP projects
Considering the degree of accuracy required for the reporting and management phase of European and NRP projects, it becomes imperative to choose the best tool.
TWProject is a software di project management that is a solid companion for managing complex projects.
The tool is flexible and offers multiple features to meet various needs.
Most notably, it allows you to easily view work, milestones, dependencies, and progress while preventing bottlenecks.
There is a notification system and a statistics page to keep abreast of everything that is happening during your project.
When it comes to European projects, document management is a crucial aspect.
TwProject allows you to bring everything you need in one place.
Images, files, reports, text files, etc. – any type of document can be attached to a project and easily retrieved.
And if your documentation is already stored in a safe place, you can connect it with Twproject via a simple link.
From a cost management standpoint, this project management software also strives to offer the very best.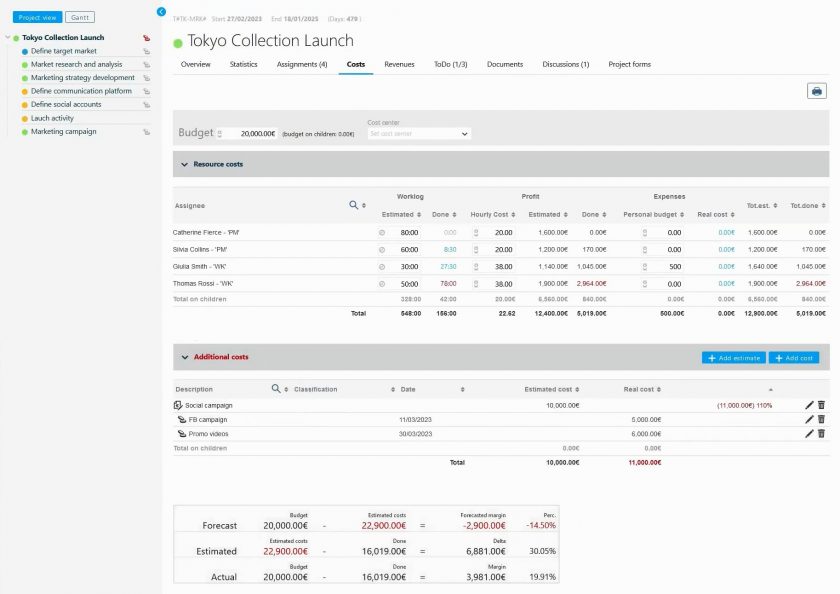 As we saw earlier, the Financial Statement is the document on which the calculation for contributions will be based. Hence, costs must be tracked and reported appropriately from the very beginning.
Thanks to Twproject's charts and reports, you can easily track your actual costs and the expense entry to which they relate.
Also, many filters will allow you to extrapolate project costs based on different criteria.
And again, if several people are working on a project, costs can be accessed and modified only by those who are allowed to.
We were able to engineer a standardized process and model it within Twproject, thus having a streamlined, quick, efficient and effective process for carrying out the necessary reporting
Read
the interview with Argea
And find out how they easily create reports to be presented to the control bodies of the EU.

Managing and reporting on European projects: a specialist's task
There is growing competition in applying for EU funding.
Therefore, those in charge of European project management and NRRP must be specialists who regularly refresh their skills.
Most people might think reporting on European projects is a strict, cold task.
The truth is, drafting reports to be submitted to the European Commission needs a human touch capable of presenting ideas and potential developments relevant to the EU.
However, this is only possible if the professional is supported by a solid project management tool, such as Twproject.
This will allow for keeping the documentation and data up-to-date and error-free, greatly simplifying the work.