Is it possible to reduce environmental impact in project management?
Sustainable project management is becoming more important in this age of growing environmental awareness and the need to cut our carbon footprint.
This article will examine projects' environmental impact and how project managers can reduce their carbon footprint using effective techniques and tools, including project management software Twproject.
Carbon footprint in project management
Carbon footprint refers to a measure of greenhouse gas (GHG) emissions produced directly or indirectly by a particular operation, product, or organization.
Within project management, carbon footprint can be generated in many ways, including resource use, energy consumption, transportation, and waste disposal.
Reducing carbon footprint through planning and design
Planning and design are one of the main challenges in reducing the environmental impact of projects.
Project managers can implement different strategies to reduce their carbon footprint to a minimum, including:
Using sustainable project management methodologies, such as life cycle assessment (LCA) and cost analysis;
Integrating sustainability into project specifications, such as using low-impact materials and energy-efficient construction techniques;
Involving stakeholders in setting sustainability goals and monitoring progress
Adopting a holistic approach to design, taking into account the environmental impact throughout the project life cycle.
Communication and training as sustainability tools
To ensure that all team members awareness of projects' environmental impact and the actions needed to reduce their carbon footprint, it is key to promote effective communication and provide adequate training.
Project managers can:
Hold workshops and training sessions on sustainable project management best practices
Provide regular information on sustainability efforts and progress achieved
Involve stakeholders in sharing ideas and solutions to improve project sustainability
Use digital communication tools to reduce the need for travel and in-person meetings
How Twproject can help reduce projects' carbon footprint
Twproject is a full-fledged project management software that allows project managers plan, monitor, and supervise their tasks efficiently and effectively.
Thanks to its advanced features and flexibility, Twproject can support project managers' efforts in reducing their projects' carbon footprint.
Resource planning and control: Twproject helps optimize the use of resources, reducing waste and related CO2 emissions. For example, you can plan and monitor low-impact materials and sustainable construction techniques.
Activity and process management: Twproject helps to pinpoint and monitor key activities for achieving sustainability goals, enabling project managers to intervene promptly in case of deviations or problems.
Communication and collaboration: thanks to its built-in communication features, Twproject makes it easier for team members and stakeholders to collaborate, reducing the need for travel and in-person meetings. In addition, the platform makes it easy to share documents, reports, and information related to project sustainability.
Monitoring and reporting: Twproject offers advanced monitoring and reporting tools that help project managers gauge and communicate their projects' environmental impact and identify improvement areas.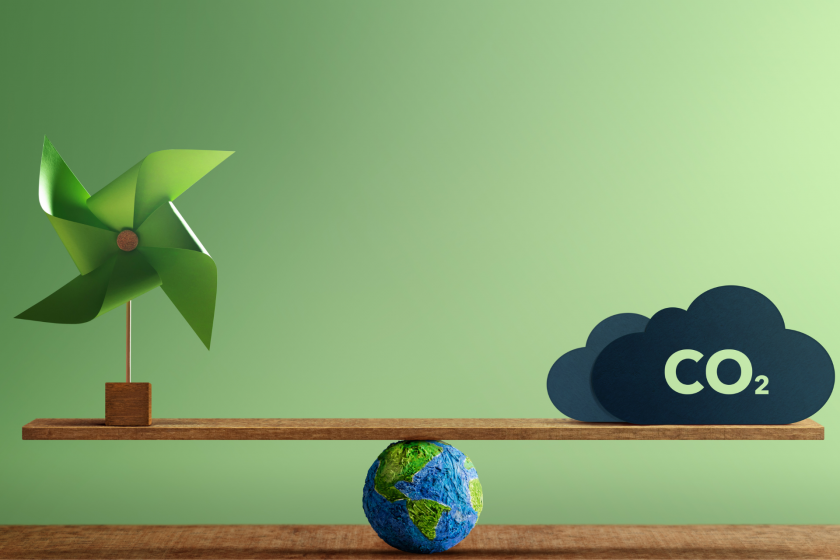 Real-world examples of carbon footprint reduction in project management
Construction project: a construction company can use Twproject to plan and monitor low-impact materials and sustainable construction techniques, such as employing low-carbon concrete or installing efficient thermal insulation systems. Moreover, this software can help coordinate transportation and logistics, reducing associated greenhouse gas emissions.
Software development project: a software development company can use Twproject to schedule and monitor remote work activities, reducing the need for employee travel and associated carbon emissions. Also, this platform can provide easier communication and collaboration among team members, reducing the need for in-person meetings and business travel.
Event project: an event management organization can use Twproject to plan and coordinate implementing low-carbon events, such as virtual conferences or sustainable trade shows. This software can help monitor eco-friendly resources and services, such as organic catering and waste recycling, and communicate carbon footprint reduction results to stakeholders.
Conclusion
Reducing projects' carbon footprint is a key goal for project managers who seek to help counter climate change and promote environmental sustainability.
Through careful planning and design, effective communication and training, and the use of advanced tools and methodologies such as Twproject, it is possible to significantly reduce the environmental impact of projects and ensure a more sustainable future for everyone.
Plan your projects with Twproject