In the project management sphere, the Planning Performance Domain, as outlined in Project Management Body of Knowledge (PMBOK) 7, is central to determining a project's success.
This new edition emphasizes how to be successful in a project. It is imperative to plan activities and functions around changing conditions efficiently.
Let's learn more about it in this article.
What is Planning Performance Domain?
PMBOK's seventh edition has introduced a new model based on performance domains.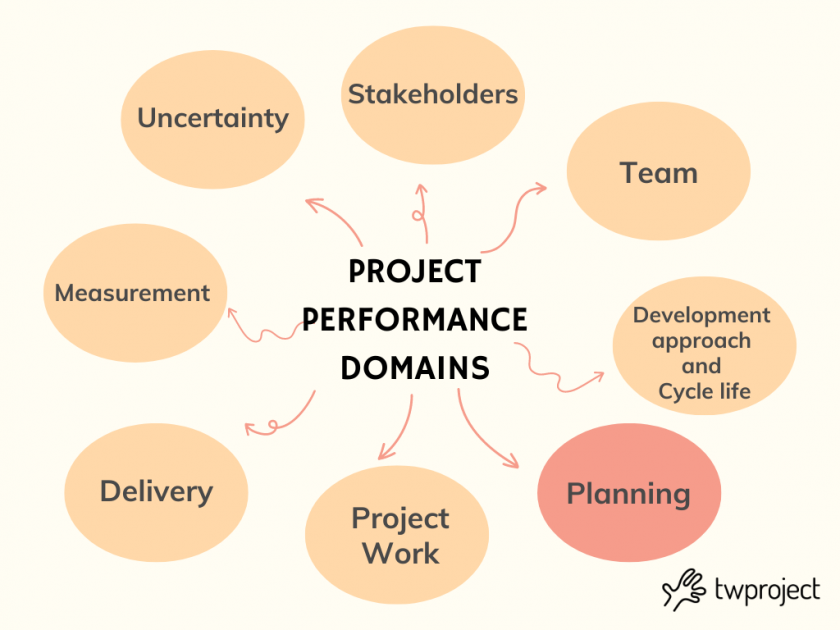 A performance domain is a set of related activities that constitute a core element in project management. Each one is an essential component that contributes to the overall success of a project.
The Planning Performance Domain focuses on efficient and strategic project planning.
It includes all the knowledge needed to create and maintain a plan to ensure the successful delivery of a project.
Planning is more than just "knowing your deadlines."
In this new edition, the emphasis shifted from using planning to control project outcomes to planning as a means of delivering maximum value.
It used to be that the project plan was set in stone, and any change request was subject to debate and even not accepted outright.
This method has worked over the years, but a static type of planning is no longer viable in today's extremely volatile and ever-changing market.
Project progress is constantly monitored by comparing progress metrics with plans, and changes are made as necessary.
This is at the core of the new approach: every change must trigger an adaptation process for the plan.
This means being agile toward change.
Project variables and their importance within Planning Performance Domain
Each project has its unique characteristics and requirements; as a result, certain variables can affect when and to what extent to plan the project.
The most common are:
Development approach: this factor can influence how, how much, and when planning is done. For example, when a large part of the planning is done in advance. During the project life cycle, initial plans are often progressively developed with more detail, yet they are similar to their original intent.
Project results: project output often involves specific planning. Construction projects are a great example in this case. On the contrary, in the case of high-tech product development, a continuous and adaptive type of planning can be applied to allow for evolution and changes based on technological advances.
Organizational requirements: organizational governance, procedures, processes, and corporate culture may require project managers to follow certain types of planning.
Market conditions: projects can take place in a highly competitive environment. In such a situation, planning may be kept to a minimum as the focus is on market speed.
Legal or regulatory restrictions: specific documents may be required by law before granting a permit or approval to begin work.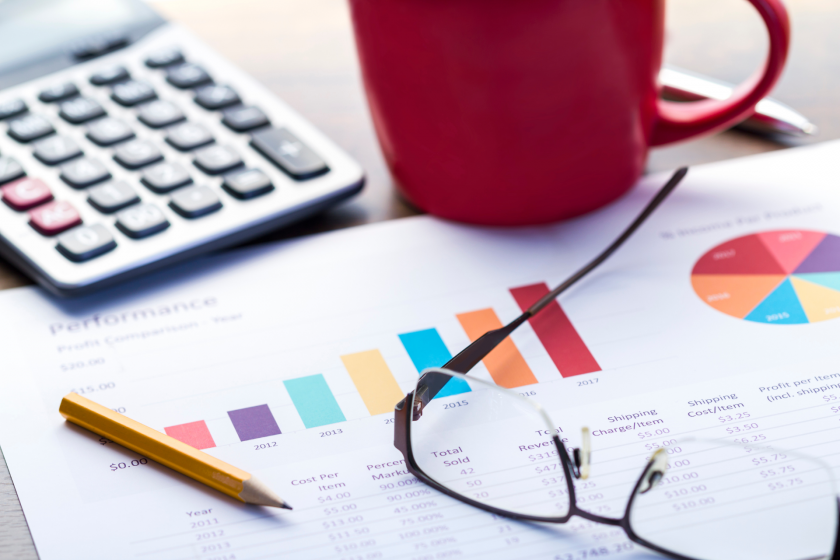 Other variables in planning a project
Delivery: what the project needs to deliver. Planning begins with understanding the business case, stakeholder requirements, and project and product scope.
Estimates: that is, estimating the required work effort, duration, cost, and resources.
Schedules: A model for the execution of project activities.
Budget: Evolving from the agreed-upon estimates.
Project Team: its composition and structure. This begins with identifying the skills needed to get the job done.
Communication: there could be different levels of information – internal, external, sensitive, and public. These categories provide the basis for establishing communication processes and the project plan.
Physical resources: any resource that is not a person. These include materials, machinery, software, licenses, etc.
Procurement: especially when there is a need to contract external consultants or suppliers.
Changes: there will always be major or minor changes in any project. Therefore, project teams should always be open to adjusting plans at any time.
Metrics: setting metrics allows thresholds to be established to indicate whether job performance is as expected, trending positive or negative, or far from expected results.
Alignment: this means that planning must stay in line with delivery commitments, allocated funds, resource availability, and stakeholder needs.
Planning Performance Domain expected results
PMBOK 7 wraps up by outlining six desired outcomes of the Planning Performance Domain.
These should prove that the project team has executed the work effectively:
The project moves forward organized and coordinatedly: planning metrics provide control.
A holistic approach is in place to deliver project results: all plan elements are duly coordinated to prevent gaps, overlaps, duplications, or misalignments.
Evolving information is processed to achieve established objectives.
Time devoted to planning is appropriate to the situation.
Information is adequate to meet stakeholder expectations, thus implying that the plan for communicating with stakeholders has worked.
There is a process for adapting plans throughout the project life cycle based on emerging and changing needs or conditions.
Improving project planning with Twproject
Twproject provides a reliable solution to improve project planning and achieve the desired results in Planning Performance Domain.
It offers many features to help you define your project planning:
Project scope management: Twproject enables you to define your project scope by creating a WBS (Work Breakdown Structure). WBS is a hierarchical breakdown of project work into smaller, more manageable tasks.
Stakeholder management: you can determine and manage project stakeholders. By determining and managing stakeholders, project managers can ensure that the project meets the needs of all stakeholders.
Project planning management: with Twproject, you can create a project schedule by laying out tasks, their dependencies, and expected durations. Project planning is a key tool for ensuring that the project will be completed on time.
Project budget management: defining costs, their sources, and allocation.
Project risk management: by identifying and managing risks, project managers can reduce the chance and impact of project risks.
Project procurement management: with Twproject, you can plan project procurement by defining your needs, process, and procurement contracts.
A project procurement plan is key to ensuring the project gets the necessary resources.
The bottom line, the planning performance domain is essential to the success of any project. Through diligent planning, project managers can increase the chances of delivering the project on time, on budget, and to the required quality standards.
Plan your projects with Twproject