Organizing work to-dos is probably the hardest part of self organization, we read every day so many articles about haw to stay organized managing time productively and creating effective to-do lists. Here at Twproject we face the same problem as you do, because we are developers, marketers, designers exactly like you. When we started redesigning Twproject 6 we sit around a table thinking about how to really solve this every day problem, how to really help people organizing their to-dos?
For this purpose we introduced 2 very effective tools, the to-do planner and the Kanban tool, but today I want to focus just on the first one: Twproject ToDo planner: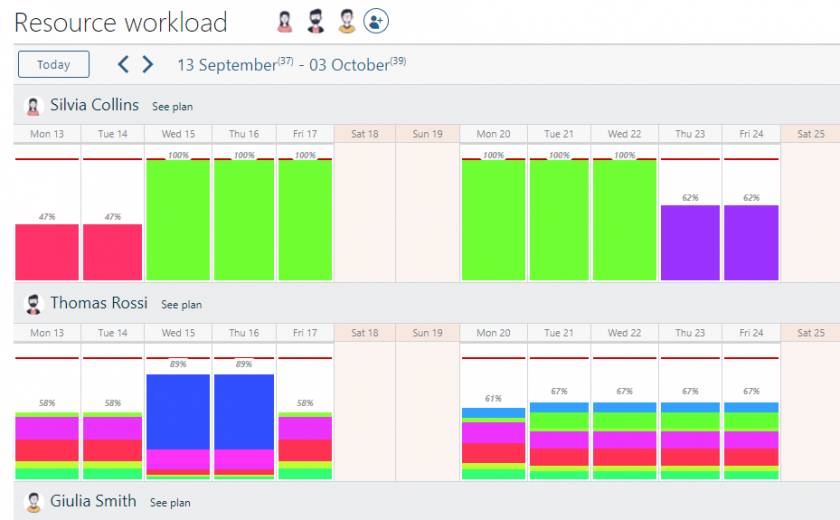 Let's see what you can do with this amazing tool: first of all, at the top of the page you have a filter that gives you all the power to find and refine the list of selected to-dos. This is up to you, you can decide to organize your to-dos task by task, or all together, you may just want to see the most urgent ones, or the open ones, as I said, it depends on you. Twproject filters are really flexible and all filters can be saved and reused.
Your filtered to-dos will appear on the grid on the left, or in the box of the day in case you have already planned them for a specific day.
Now what you have to do is simply drag them to the day you want to schedule it.
Having your to-dos-planned will help you also keeping track of them, the impact bar will show you if you have expired to-dos, something that you should have done and that is still open.

This tool is helpful even more considering that you can then prioritize all the to-dos you have for a day.
The Twproject toDo planner is even more powerful because it can be used in a shared environment, so you can add more users to the list moving to-dos from one resource to another. This is very useful if you work in a smart team that shares thinks to be done.
Create your work list according to your tasks, plan your to-dos with Twproject planner staying always organized, prioritize them day by day, add comments, screenshots and get things done!
Convinced right? So just give Twproject a try!
Manage your projects and to do list in Twproject