The success of any project depends on the ability of a project manager to have a specific methodical approach to each project.
The approach must be in line with the needs of the client and with the strengths of his team.
In order to manage a winning project, it is essential to create an effective working structure that is not a task that anyone is able to do.
Of course, most project managers know that workflow management, like any other tool that contributes to project management success, is important, but how to do it properly is often not so obvious.
Any project manager knows that the best project management tips and tricks come with time, with experience, but also with the advice of more experienced project managers.
Therefore, today we want to give you 7 valuable tips for managing winning projects.
How to manage winning projects: Plan the day using time management techniques
For a project manager, time management skills are essential because we are dealing with a series of activities that often require rapid response times.
Planning the day will therefore be essential to maintain the overall organization and increase productivity.
For the planning of the activities there are appropriate project management software that can be a valuable help and that allows to keep track of the work done.
If you are not very tech savvy, even a simple to-do list, ordered by priority, can be a good organizational tool.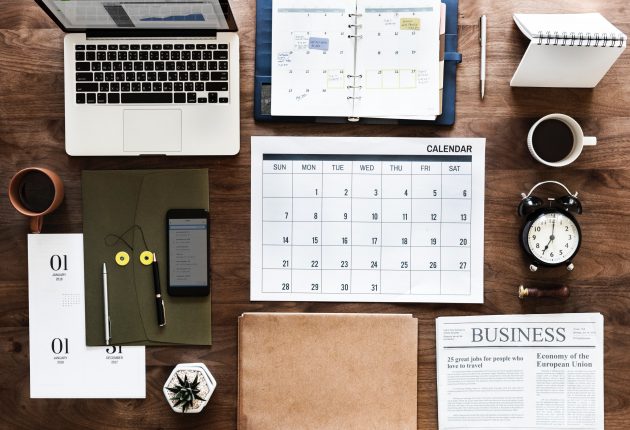 The most important and priority tasks will therefore be placed at the top of the list, while the less important ones at the bottom. Another idea is also to use different colors depending on the urgency of the activity.
Having a visual plan of daily activities helps to have a general picture. It helps to be aware of how to manage time for each specific task and for each individual resource.
As a visual tool we can only recommend the use of Gantt charts.

How to manage winning projects: Include stakeholders in important decisions
Despite having many responsibilities regarding the project, the project manager must never forget customers and stakeholders.
Good communication in a project is essential to keep the parties informed about the progression of the project and the need for program changes.
Some customers may have different expectations when it comes to communication, so already in the planning phase of a project, it is important to establish the frequency and the communication system to be used, which can be e-mails, phone calls, meetings, etc.
Establishing communication expectations in advance helps alleviate the uncertainty of stakeholders on the frequency and on the arrival of communications.
In addition, it can also help the project manager set the limits for when he is free to talk about the project and when he can consider himself too busy to have a conversation – unless it is an emergency.

How to manage winning projects: Communicate regularly with the team
Daily communication with the team helps to control misunderstandings and unclear needs.
Keeping your team informed at every stage of the project is essential for successful project management.
Good communication skills are a cornerstone of project management.
In other words, clear and frequent communication positively influences the way in which team members see their project manager as a leader, helps to control product quality and project duration, as well as foster risk management.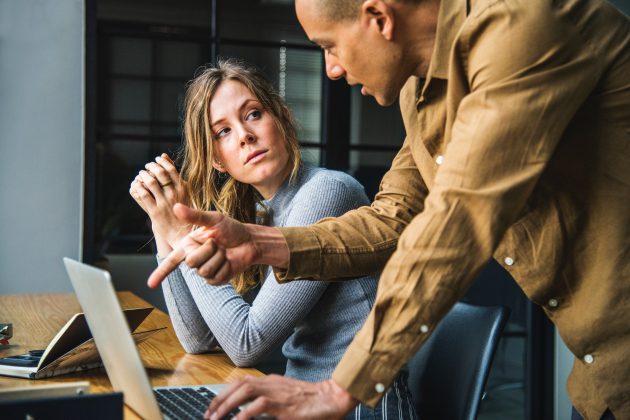 Furthermore, a study published by Procedia Technology found that some methods of communication are more effective than others.
The researchers found that communication works best in the following order, from the most to the least effective:
Electronic communication (with the right tools);
Written communication;
Verbal communication;
Visual communication;
Non-verbal communication.
How to manage winning projects: Anticipate the possible deadlock situations of the project
Even the best plans can go wrong. Even with a high level of planning and attention to detail, the project could still encounter some difficulties.
Paying attention to complaints from stakeholders or colleagues and other warning signs, such as a deadline or a cost overrun, is crucial.
Preventing a crisis will allow the project to continue without too many hitches, saving a lot of time and maintaining a cohesion among team, stakeholders and the project manager.
Unfortunately, not all complications can be avoided. Crisis management capabilities are essential to tackle the unexpected.
Project managers must be flexible and pragmatic, improvise and make precise decisions when needed.

How to manage winning projects: Know your limits as a project manager
Many projects are destined to fail from the beginning due to unrealistic expectations (you can see how can
Managing project expectations.
Establishing impossible deadlines or assigning too much work to team members will undoubtedly lead to untidy jobs and often to failure to meet deadlines.
Errors and delays in the work can direct the project towards failure, necessitating adjustment and "patching" work, extension of the calendar and going to undermine the trust of the stakeholders and of the team itself.
Taking the time to get to know the team you work with, will help you understand each person's strengths and weaknesses and then assign the right tasks.
Delegating tasks to the right person is very important, because success depends on how team members can and are able to perform their tasks.

How to manage winning projects: Stay focused on the details
A common problem encountered by project managers is that project goals are not in line with business objectives.
A good project manager will define a strategic plan for the project that will bring the company back to success.
It's too easy to get lost in minor details and forget what the goal is, so a well planned project goal is essential to success.
Having a fixed deadline and budget will help maintain a project structure, marked by milestones and a written list of requirements.

How to manage winning projects: Be updated on the latest project management trends
Upskilling is very useful, if not essential, for project management.
Unfortunately, with the high workload and stress of full-time work, it can be difficult to find the time to attend training or refresher courses.
On the other hand, there are many project management courses that are conducted online and most companies will be happy to reimburse their cost.
Professional development should never stop. The workforce is constantly changing, adding new tools and project management roles that did not exist until a few years ago.
To conclude, a project manager must be an expert in leadership, communication and organizational skills.
With the high workload and stress, it is essential to have the necessary skills to reach every goal.
Remaining responsible and aware of all aspects of the project will lead to success.
What are your suggestions for managing winning projects?