Women share in Project Management is a topic we hold close to our hearts.
Our company is committed to gender equality, having a fair proportion of men and women.
The project manager role is one of the most important and fast-growing occupations worldwide, and women are becoming increasingly present in this field.
In 2023, the project management industry will keep growing, and women have an increasingly important role to play in it.
Yet despite the increase in women in project management, much work must be done to ensure that women are represented equally in this profession.
In this article, we will explore the status of women in project management in 2023, analyzing current statistics and the challenges they still face.
Statistics on women quota in project management
According to the International Labor Organization (ILO), the female share in the global workforce is below 47%, compared to 72% for men. This inequality negatively impacts project teams, as diverse teams are essential for increasing value.
Still, the gender gap in project management may be the key to solving a crisis that organizations face.
The COVID-19 pandemic has triggered global workforce disruptions, affecting demand for project management-oriented jobs.
A Project Management Institute (PMI) research estimates that 25 million new project professionals will be needed by 2030.
In 2022, PMI surveyed more than 1,900 female project professionals to better understand the current status of women in project management and identify opportunities for both female workers and organizations.
The global overview shows that male project managers outnumber their female counterparts worldwide and in every industry. Women earn less than men and are slightly less likely to hold a certification or degree in project management.
Women are more likely to report using agile and hybrid approaches, working in organizations using advanced technologies, and valuing higher power skills.
Furthermore, according to PMI, in 2021, only 36% of project managers worldwide were women. This is a 5% increase from 2015, but much work must be done to close the gender gap in this domain.
However, there are some regions of the world where women are better represented in project management. For example, 49% of project managers in Latin America are women, and in Europe, 40 %. However, in the Middle East and Africa, only 17% of project managers are women.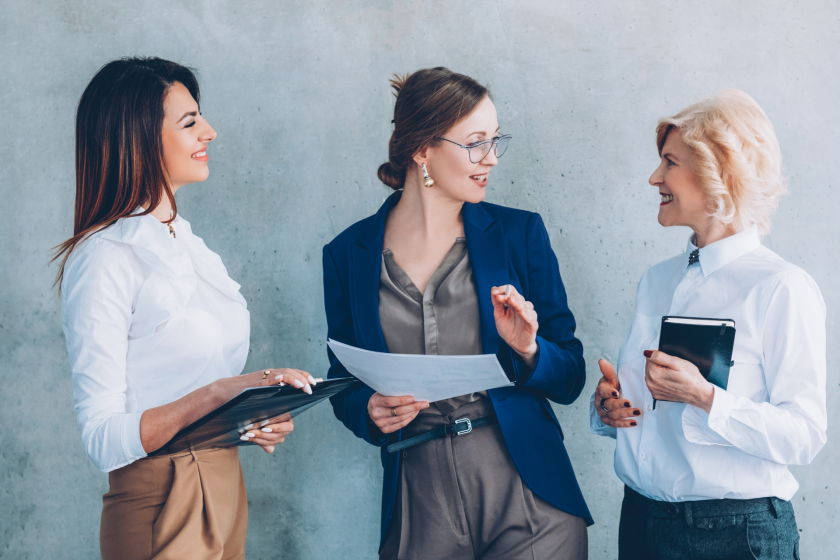 Challenges women face in project management
Although progress has been made in increasing women's inclusion in project management, women still face many challenges in this field.
One of the main hurdles is gender discrimination. Many employers still prefer to hire male project managers over women, even if they possess the same experience and skills.
Women working in this industry also often face a hostile and sexist work environment. They may be subjected to offensive comments or inappropriate behavior, which can be a challenging experience to deal with.
Furthermore, project management women can face challenges balancing their work and private lives. They are often seen as primarily responsible for childcare and household management, making balancing career and family demands difficult.
Efforts to promote women's share in project management
There are many efforts currently taking place to promote women in project management. For example, many organizations are promoting diversity and inclusion in this field by adopting policies and programs to increase women's quota in leadership roles.
Also, many organizations offer training and mentoring programs for women who wish to pursue a career in project management. These programs focus on developing skills for women and providing them with the knowledge and expertise they need to succeed in this industry.
The bottom line is that project management is a fast-growing profession, and women are becoming increasingly present. However, there is still much work to be done to ensure that women are represented equally in project management and can overcome the challenges they face.
We will continue to work to promote gender equality in this domain because we know that women's share in project management is critical to the success of this profession.
We have the tools, we have the culture.