Today we announce a great new Twproject release that includes an integrated Chat tool that will simplify your company way of communication about projects.
The new release includes also some other interesting features, free to download for all customers of Twproject 6, let's see them in details:
Twproject Chat
Twproject chat will finally replace all your external tools centralizing project communication and increasing productivity. Conversation is the natural way of work and finally all your chats will be directly connected to your projects. Decisions, doubts solved, all saved in the task history.
Creating a new chat is easy, just go in the project editor, you will find it on the right sidebar.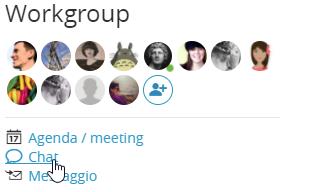 The chat can be created for the entire work group or just for the selected task assignees.
Once created you can just start sending messages to your colleagues that will receive notifications on their desktop (if you enabled https) and at the top right of Twproject  page 

.
Chats can be seen in a pinned mode allowing you to continue working on projects without leaving your context, chatting with your colleagues and working at the same time.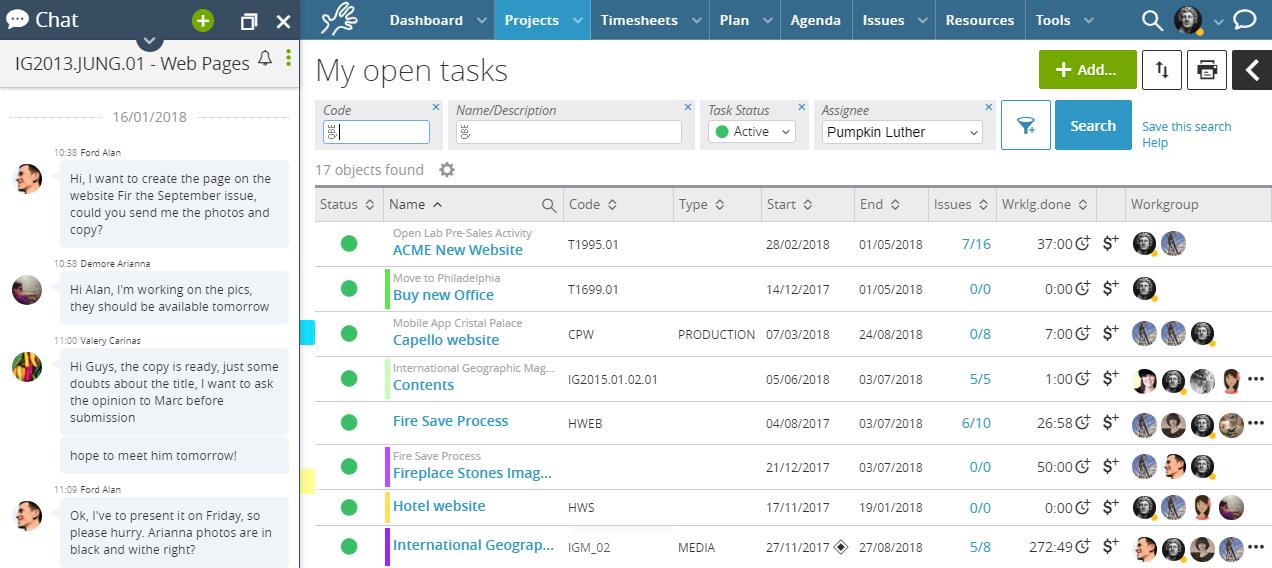 We discuss to take decisions, and decisions need to become things to do easily, with the new chat you will get just that, your boss asked you to do something? Just go on the message and click on the bug icon, issues will be created in a minute.

 Twproject chats can be created also within colleagues,  connected to any project, to talk about work but also about personal things, chat log will be visible by participants only. Twproject Chat is included for free to every plan.
Gantt History
Another great feature of Twproject 6.3 is the Gantt history slider that will allow you to move back in time with your Gantt seeing how your projects has changed from their start. Clicking on the clock the slider will appear and you will be able to pick a date and see what was the status of your project at that date and its progress, a small lighter bar will appear below every task.

Moving the slider these bars will move too, showing changes of the project tree.

This feature is free for every customers with enterprise license.
Several Other Improvements
In Twproject 6.3 we introduced several other improvements like a special filter from the headline to see all your issues to be done today, with Twproject will be even more easier now to manage your deadlines.

We also introduced a new task status for managing tasks depending from other. The new status is called "waiting" and it is managed only by the application through dependencies (not visible in dropdown). Thanks to this the "suspended status" became completely free for usage and acquire more powerful meaning. Suspended task does not alarm you anymore and are not counted anymore in resources workload.

Last but not least we implemented a way to customize interface color easily(task status color too).
If you think that this is not enough you can find the complete log of Twproject 6.3 release here: https://twproject.com/twproject-changelog/
Please refer to the dedicated support page before upgrade: update-twproject-6-3