Twproject new release is out with some great improvement. This new release is all about security management and you will love it, because it will give you more control on resource privileges.
In the past few weeks we have analyzed in details some of your requests regarding resource rights on all the main Twproject's objects, several of our customers request also a more configurable security management on managers and departments.
What we have done is described below:
New roles for managers and team members:
In this new release we have introduced two brand new roles dedicated to managers and team member.

These new roles specify what a manager can do on its resources and what a single resource can do on her objects.
Now, being a manager of someone else, gives you some customizable rights, for example the ability to manage worklogs or expenses or check operator load and plan.
Manager can check issues of his department and tasks of his resources (according to enabled rights).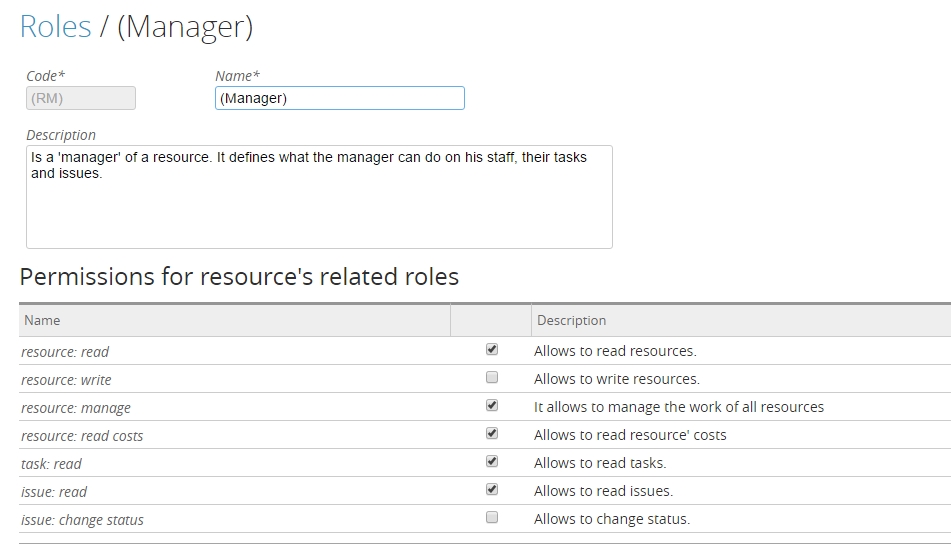 Managers and team member can be defined on the resource page, in this section nothing has been changed, you can create a resource and you can specify who is her manager.
More control on resource privileges:
Twproject 6.2.6003 includes also several new permissions for deleting main objects dividing the creation rights to the deleting one.
We also divide the project creation right to the task one, thanks to this, you will be able to allow a resource to create just sub-task on your area  and not root projects.
A specific right for changing task and issue status has been introduced.
All these improvements will give you more control on your projects.
Now you are able to assign a resource on a task, giving her a list of to-do that she can close but not delete.
Now you are able to let the manager check the operator load and plan of his resources without being assigned on the same tasks, and much more.
Project colors
Now, you can specify a color for each project that you can see in lists and also in the Gantt view. The Gantt has been improved and can be seen in full screen modality.