Twproject 61008 is out with an interesting list of features and improvements. Before checking them in details a special thanks to Larissa from Hornbach that revise our German translation entirely. The improved translation is available in this release.
We have significantly improved performance in saving big Gantt charts and introduced a lot of small improvements like filtering assignments list, moving in timesheet page with arrows, full task path in all pages and notification and several others.
The entire list of features introduced, bug fixed and improvements is available on our change log.
Even More Secure
The new big feature introduced is that now you can set a default number of login attempt before asking for captcha.
This, in case  your Twproject is exposed online will prevent external attacks making your Twproject more secure than ever.
The number of attempts can be set from the administration page: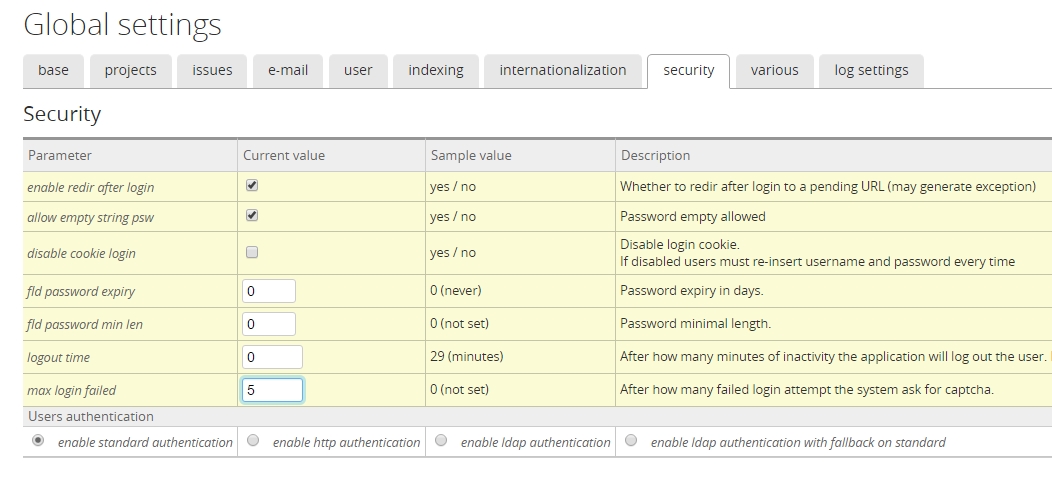 and this is what you will have in case of too many wrong attempts: the user will be asked to confirm he is not a robot.
This new features is included in Twproject 6.1.61008 that is a free upgrade for all users of Twproject 6.
[av_button label='Download Twproject now' link='manually,https://twproject.com/on-your-server/' link_target=" size='large' position='center' icon_select='no' icon='ue800′ font='entypo-fontello' color='green' custom_bg='#444444′ custom_font='#ffffff' av_uid='av-38yy76′]