This is the first patch after the release of Teamwork 4.2, it includes some bug fixes. Download it here; the installer will upgrade your web application; the database schema is unchanged.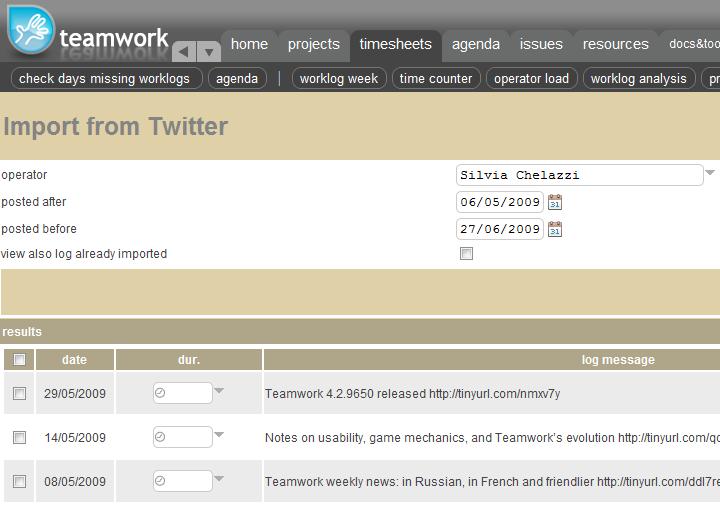 Features:
– Added in the list of worklog on a specific assignment the possiblity to change the staus of all selected worklogs with one    click.
– Improved "check missing worklogs".
Bugs:
– Fixed a bug in first saving of LDAP data.
– Fixed a bug on import tweets from Twitter.
-Fixed a bug in the document search page.
-Fixed a bug in the meeting discussion point list.
-Fixed a permission bug for agenda event owner.