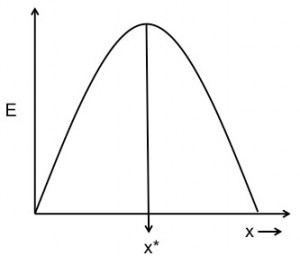 I've recently received yet another request of a cost-benefit analysis given by the adoption of Teamwork, in general, of project and groupware management software. Not always in those exact terms, but we do periodically receive such requests. One may rephrase the question as "what is the exact economical gain given by adopting Teamwork"?
Very superficially, this looks like a clear question, which requires an exact answer. Let's take a closer look.
What does it mean "adopting Teamwork"? If one takes even a cursory look at Teamwork user guide, one should quickly realize that for a tool that can integrate at so many different levels with IT infrastructure, this may mean all sorts of different things: one may be handling just high level projects, sharing them on the web, or one may have integrated it from intranet authentication and certification forms, following every little action in the company.
One may be using the exchange function with Subversion, Google calendars  and Twitter, so even the boundaries between what is done in the company by Teamwork and what is done by other applications is blurred. So "adopting Teamwork" has different meanings for each adoption process.
But there is an even bigger conceptual mistake that is lingering here, given by the first part of the question, "exact economical gain": i.e. that taking steps in improving quality of work, by implementing software aided organizational procedures, is a purely economical gain that can be accounted for say is a year after the reorganization. Anybody that has experience in reorganization and working on quality of work and communication knows that consequences cannot be evaluated so simplistically, though they can be great, and span an entire work life.
This said, the benefit that one will have basically depends on the plan and determination of the leader that is introducing innovation, by her/his culture, open mindedness and experience in the field and in human relationship, and the respect that she gets from the team; and we believe that in some cases (not all), Teamwork can be of help for such individuals, more structured help than just a to-do list shared online. But don't ask us to fool you with numbers thrown at random; you should probably be very suspicious of vendors that promise X% "gains in efficiency" by doing this or that. Our customer list is partly public, the best way is to ask them, and everybody will give a different answer. Just my two cents.
Pietro Polsinelli