The transition from idea to executive project requires the maximum attention to ensure that all steps are executed correctly and that the project is completed in the desired manner.
Being a project manager is all about successfully completing projects, yet doing so requires knowing how to avoid common mistakes that can jeopardize your work.
Although two identical projects can hardly exist, the problems that can affect them are often quite similar.
So, let's see in this article what mistakes should be avoided during the project realization process.
From idea to executive project: 7 mistakes to avoid
1. Failing to involve your team in the planning phase
Getting your team involved in the planning phase is key to ensuring the success of your project.
Your team knows the ins and outs of each activity better than anyone else and can provide valuable input in the planning phase.
Be sure to involve your team from the beginning to ensure that your project plan will be realistic and feasible.
Not only will clarity regarding expectations empower your team, but it also provides a higher level of accountability to the project.
2. Lack of clear processes
Getting your team involved in the planning phase is definitely a key point, but it is just as important to establish clear processes for managing activities.
If your team begins to struggle, it may be because of missing or non-efficient processes.
You need to ask yourself: is the workflow properly optimized and useful for my team members?
Can they identify the steps they need to follow for proper management of their tasks?
If the answer to only one of these questions is no, the workflow will need to be reviewed.
3. Not breaking down (big) projects into smaller pieces
Breaking down a large project into small, manageable pieces will make your team feel more at ease and confident that they can successfully tackle what can seem like a huge job.
To avoid having your team become overwhelmed, take the time to understand every aspect of the project.
Break it down into small bits by finding out which activities are priorities, those that are related to each other, and those that are less important.
After you've done this step, assign each task to the employee who has the best skills to accomplish it.
4. Forgetting that project management also means people management
Too many project managers focus solely on scope, quality, cost, and schedule associated with their projects overlooking the fact that it is the team that actually gets the work done.
Failing or poorly managing people can lead to delays, frustration, dissatisfaction, and affect the quality of the final product.
To prevent this problem, make sure everyone understands how and why their role is important to the success of your project and schedule regular reviews.
Communicating regularly with your team members through regular meetings will help keep morale high and ensure that work is heading in the right direction.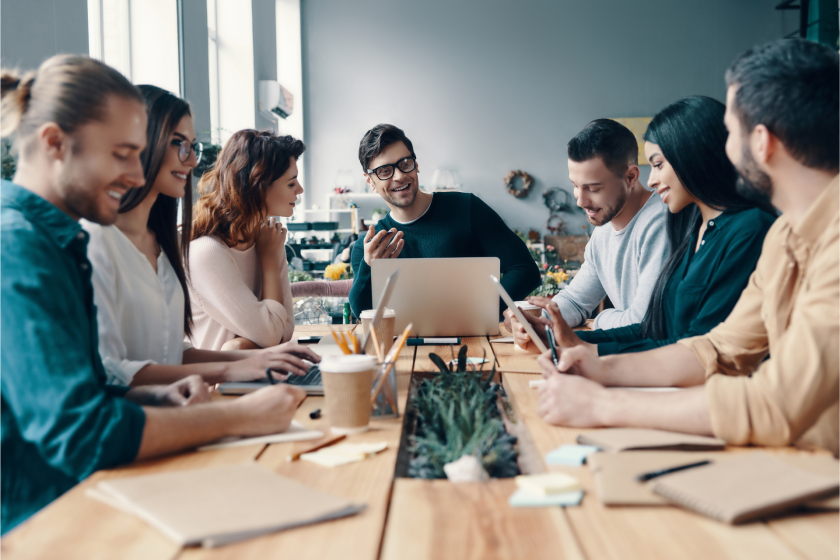 5. Letting changes slip through the cracks
Additional requests and new features can put a strain on resources.
Without proper control, these can have a serious impact on the success of your project.
However, so-called scope creep can be reduced through strong project and product ownership management.
When you receive these change requests, you need to ask yourself some questions, such as:
Are these new features in line with the product vision?
Do the suggested changes add value to the end user?
Are they fundamental to achieving the result?
Clearly defining your product goals and identifying success factors can help ensure that change requests and added features that are not aligned with goals do not jeopardize timelines.
6. Failing to constantly monitor your project status
Monitoring the status of your project on a regular basis is crucial to ensure that your project is progressing as planned.
Without proper monitoring, delays or problems may arise that may become tricky to fix later on.
Be sure to constantly monitor the status of your project and promptly make necessary changes.
From idea to executive project: the solution
With so many common project management mistakes, it is no surprise that several projects end up exceeding time or budget or that so few completed projects deliver the expected benefits.
Clear processes, adequate resource allocation, and right communication with your team are key steps to ensure success.
The greatest reward for a project manager is to see a project plan come to life.
However, it is virtually impossible to successfully achieve a project's goals without some support from a project management tool.
With so many moving pieces, project management even in smaller companies can be daunting.
Thus, before considering which projects to tackle, it becomes important to identify and consider the right solution that will help you and your team manage tasks, resources, and collaboration.
Project management software such as Twproject helps you deal with and fix all the errors we have listed in this article.
Thanks to this software, you will be able to establish and list objectives, set priorities, and identify dependencies through Gantt charts and checklists.
All this will help you to succeed in controlling the workflow before you even start executing your project.
Moreover, Twproject allows you to keep files, documents and integrations in one central location, thus simplifying day-to-day project monitoring.
Transform your strategy in action with Twproject!