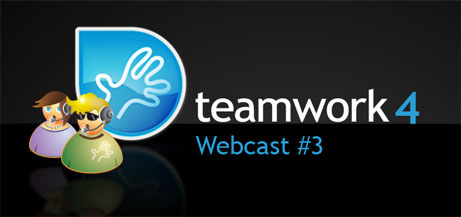 In this webcast Silvia Chelazzi and Pietro Polsinelli take a look at the requests in the feedback service, which was launched together with Teamwork version 4. Completed, declined and open requests are examined. Also the connection between feature requests and Teamwork development is discussed, with a reference to this blog post.
We'd be happy to get feedback to our feedback on the feedback.
See the webcast on Vimeo here.
Suggestions for topics that the webcasts should cover are welcome: use (of course 🙂 ) the feedback service.
See all webcasts introductions here.