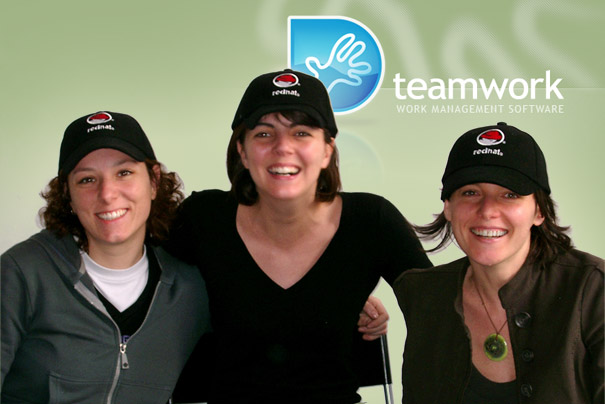 Well, first of all, does Teamwork have a future at all? Well, version 4 has now been out for almost 3 months, and it is been an outstanding commercial success, with a growth of about 400% with respect to the same 2008 period; in countries like Germany and Turkey our growth is really impressive, and in not exactly the best economic times. Aside from sales, it is the users and reviewers reaction that has changed drastically with the release of 4, they like not only the power of the application, they like the usability and user interface. So our great effort in this direction was not wasted 🙂 : we always got positive feedback about the power of Teamwork, but rarely about usability. The feedback service and the Teamwork error reporting are working great, and thanks for all the feedback received!
Having the money to support more and more development opens great possibilities, and we'll keep the policy of transparency of our plans, so you'll just have to read our blogs and twitter streams to know exactly what we are doing and intend to do. It's also a good feeling knowing that Java is not going to "die" any time soon, now that Oracle and Sun are merging. Good vibes come also from the NGO which we are helping with free licenses, and Teamwork is used as teaching tool in really a lot of universities.
Other nice effects of the release of version 4 are that we have a number of software houses working on plugins on the sources, and this adds to the already unique spectrum of IT and applications integrations.
Now the usability considerations do not yet apply to all sections of Teamwork 4: like the business process module can now be proficiently used only by power users, that are not scared by hand editing of XML files, but yet that too is used in quite a number of cases.
So of course in Teamwork's future you will see a lot of work done on both usability and features. The version currently in production is 4.2, and we also have some plans for future versions.
Usability
A very practical and convenient way to test usability is to use the usertesting.com service; from this feedback we collected a lot of suggestions, which are currently being developed and will be released progressively, most already in 4.2. Some things which we thought were now easy to use, actually are not, and mostly for the first time user; we improved from version 3, but still the beginning part has some obstacles which could be removed.
We also got some good suggestions by watching Amy Jo Kim from Shufflebrain work on positive feedback to the users, see Putting the Fun in Functional: Applying Game Mechanics to Functional Software; we plan a future blog post with more details. We just became aware that the fact that version 4 gives more "positive feedback" to users is probably an important factor of its success. Already 4.2 will be more reactive, we hope even more fun.
Features
The main features in production for version 4.2:
usability and feedback, better start pages
issues extended with tags (which should give a partial answer to this request)
French translation
meetings will support separate minute per discussion point, and will be generally improved
Subversion support will be updated to latest versions
Microsoft Project import/export will be done using the MSPDI format, hence more Project 2003/2007 compatibility
We also have a project for future versions, which is not in production yet, but plans are being proposed. Some ideas concern wiki rendering/editing  of all pages, and a web service API.