Customer Experience is the set of processes that a company employs to track, supervise and organize any interaction between a customer and the organization during the life cycle of a project.
The purpose of customer experience management – also called CEM – is to fine-tune interactions from the customer's point of view and promote customer loyalty.
To manage the customer experience, an organization must create a customer-focused strategy that includes all interactions.
Customer experience is an integral part of Customer Relationship Management – CRM – and therefore it is important because a customer who has a positive experience with an organization is more likely to become loyal.
In a nutshell, happy customers remain loyal.

How is the customer experience different from the customer service?
In most cases, a customer's first point of contact with an organization takes place through an interaction with an employee, visiting a store or talking to him over the phone.
This gives the organization the chance to offer an outstanding customer service.
However, customer service is only one aspect of the entire customer experience.
For example: if you book a holiday over the phone and the person you are talking to is kind and helpful, this is a great customer service. And if the tickets are delivered early, i.e. if the hotel provides an upgrade or if the accommodation and treatment meet or exceed expectations, then this is a wonderful customer experience.
Like most things in today's market, the customer experience has changed.
This is more than just a person-to-person service and, thanks to technology, organizations can get connected with their customers in innovative ways, also thanks to new project management software that allows you to monitor CRM.
This allows to:
Provide related products based on purchase history
Create and deliver targeted email marketing campaigns
Understanding the customer's 360-degree vision
Customer service is undoubtedly very important, but it is no longer the only goal of the customer experience.

How important is the customer experience?
An organization cannot exist without its customers. That's why, while it's true that companies are focusing on how to acquire new businesses, it's even truer that the greatest efforts are being put into maintaining existing customers.
Customers' expectations are rising and they expect every interaction with the organization to be a fantastic experience.
So how can an organization provide an excellent customer experience? Let's have a look at it in the next paragraph.

Top 7 ways to improve customer experience
There are many ways to improve the experience of our customers. Sometimes you just have to make your imagination run wild to try small functional solutions that can improve it. Here below we will examine 7 ways that, in our opinion, are the most important:

1. Establish a clear picture of the customer experience
The first step in the customer experience strategy is to establish a clear vision to communicate, focused on the customer.
The easiest way to define this vision is to create a series of statements that work as guidelines.
Once these guidelines are set, they will guide the behaviour of the organization and its projects.
Each member of the project team should be familiar with these principles and should be able to apply and integrate them into all areas of a project.

2. Understand who customers are
If the organization really wants to understand the needs of customers, it must be able to connect and tune in to the situations that customers face.
One way to do this is to segment customers and create "characters", also called buyer persona.
One way to ease this process is to try to give each person a name and a personality.
For example: Anna is 35 years old, likes new technology and is quite experienced on the topic, so much so that she can manage electronic devices on her own, while John is 42 years old and needs clear instructions to follow even for the simplest processes.
By creating characters, the customer service team can recognize who they are and understand them better.
Many companies once created the buyer persona give it shape by creating real templates that represent them. They are placed in the offices of the Team to accustom the members to consider them as a real entity and not as a simple product of the imagination.
This is also an important step for the organization to focus entirely on the customer.

3. Make an emotional bond with customers
No sentence is more appropriate in this case that "it is not important what you say, but how you say it".
The best customer experience is achieved when a team member creates an emotional bond with a customer.
A research of the Journal of Consumer Research has discovered that more than 50% of an experience is based on an emotion and feelings shape the behaviors that drive decisions.
Customers become loyal because they are emotionally committed to a brand or product and remember how they feel when using a product or service.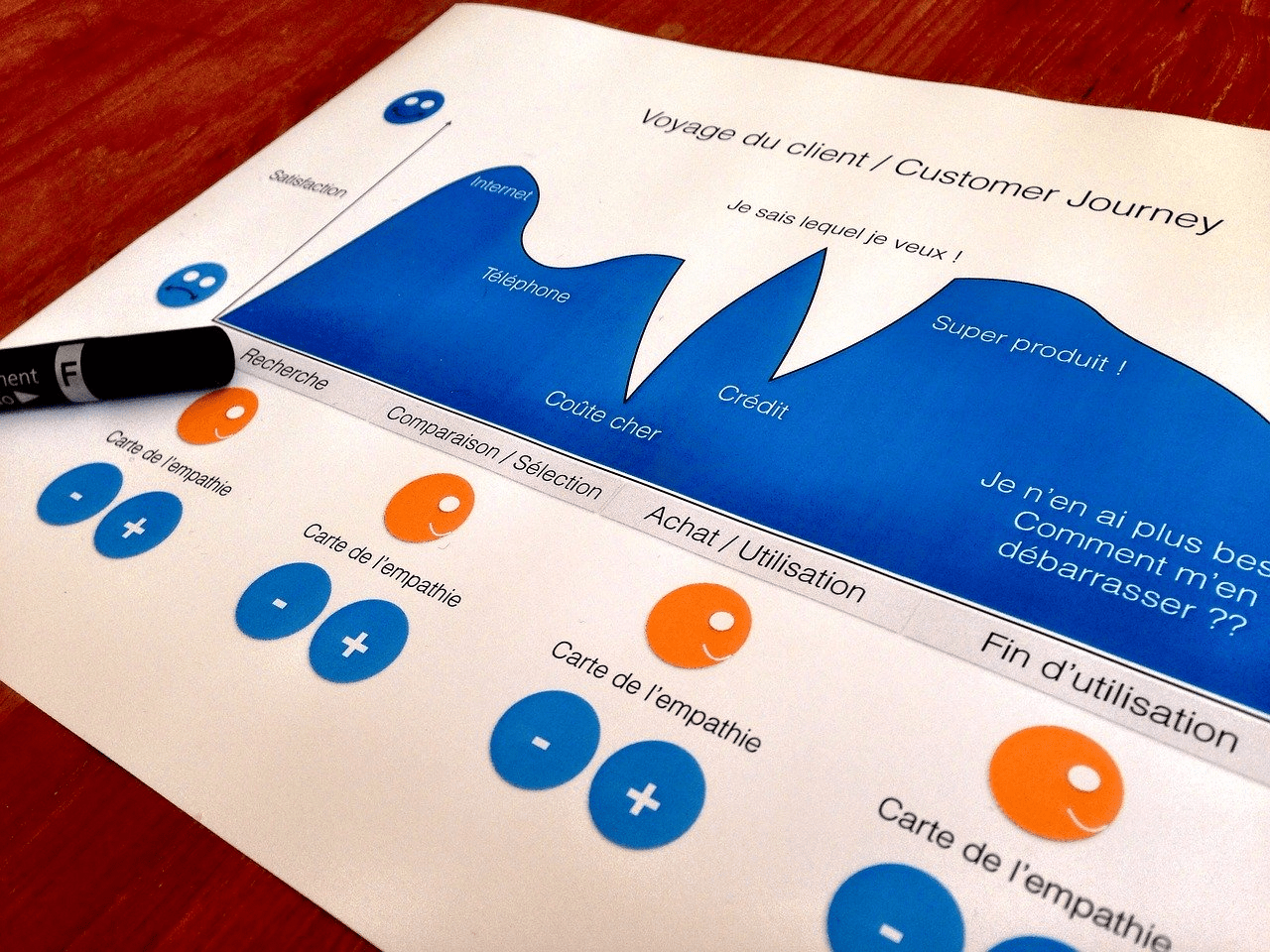 An organization that prefers an emotional bond, is 85% ahead of its competitors in sales.

4. Receive real-time customer feedback
How do you know if you are providing an excellent customer experience? Quite simple: you have to ask for feedback and, ideally, in real time.
Using live chat tools for real-time conversations and, at the end, sending a follow-up email using post-interaction surveys is one of the most widely used approaches.
In addition, you can make calls to customers for more in-depth feedback. Always remember that the caller represents the Company and will have to be very sensitive and polite in proposing the feedback. Human contact is an essential element to humanize the Company and improve the customer experience.

By integrating Twproject with the company's CRM, we have gained numerous advantages, including an immediate overview of the communication flow between the company and its customers.
Read
the interview with this IT company
and find out how they transformed their processes with Twproject, achieving optimal results

5. Use a high-quality framework for the development of the team project
Once you know what customers think about the quality of your service, the next step is to identify the training needs of each individual member of the project team to improve your customer experience.
6. Act according regular employee feedback
However, in order to improve the customer experience, it is also important to receive regular feedback from the project team.
This allows the personnel to share ideas on how to improve the customer experience and the project managers to see how they feel about the organization.
Only those in the project who are a member of the team and monitor customer reactions on a daily basis can really understand the needs.

7. Measuring ROI by providing an excellent customer experience
How do you know if all these investments – team, processes and technology – are working and paying off?
The answer is in business results.
Measuring the customer experience is one of the biggest challenges that organizations face, which is why many companies use the Net Promoter Score, or NPS, which collects valuable information by asking a single simple question: "Would you recommend this organization to a friend or relative?
The NPS, created by Rob Markey and Fred Reichheld of Bain and Company, is a convenient reference tool for measuring the customer experience.

The importance of the customer experience for the market
As customers gain more and more power in the market, the importance of customer experience management increases exponentially.
The customer experience is an area that needs constant and dedicated care. You should never take anything for granted or assume that the customer will act in a particular way.
With a greater focus on customer experience strategy, organizations can achieve a variety of goals more easily, from customer loyalty to product and brand positioning. This will lead to an increase in revenues.
Using a structured and flexible tool like Twproject, you will be able to improve many aspects of business management, including interaction with customers.
Create new projects to manage your pre- and post-sales contacts, set reminders to contact your leads and monitor the progress of the ongoing experience. You will always be able to check all the details and information of the resource through a direct link.
Take a 15-day free trial and discover how many advantages it offers you throughout the lifecycle of your projects.