Time reporting is a critical component of project management.
CONTENT
Time tracking provides a way to track the hours spent on individual activities and the overall project.
The best way to keep track of time is through project management software.
Let's see how it works in this article.

Why use time reporting software?
As we saw earlier, time tracking provides a way to keep track of hours spent on each separate task and the overall project.
This visibility helps measure the accuracy of work estimates and employee effectiveness.
Time reporting as part of project management software should allow team members to add time items to activities easily.
Once time has been recorded, the software should allow time reports to be accessed and printed.
These features will help keep track of team members' workload and report accurate information to stakeholders.
The software makes it remarkably easy to manage time without adding extra work, and not only that… did you know, for example, that you can not only track who uses the software but also incentivize them with Gadgets to use it?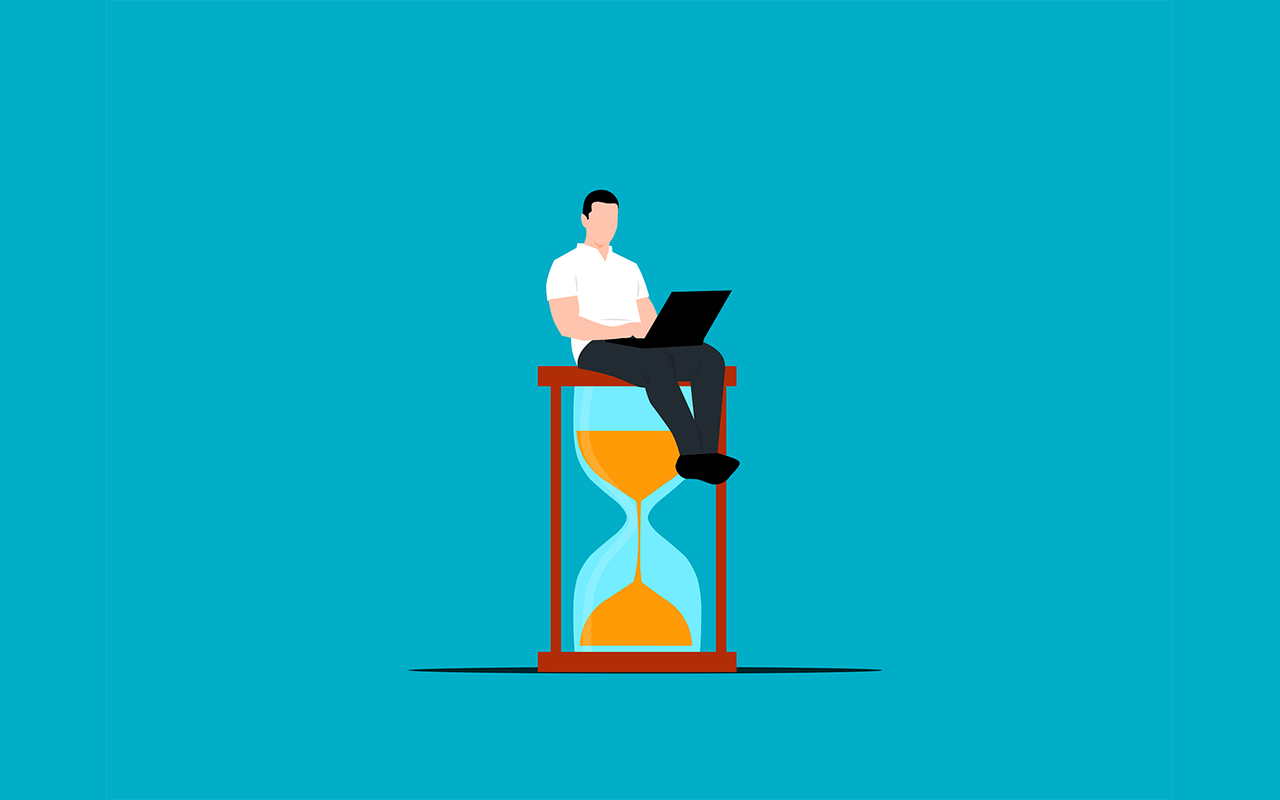 How does software time reporting work?
It may sound bizarre, but many of the questions we get from you are about aspects that we take for granted, such as, "to keep track of time, do I have to do everything manually?" or "How do I quickly tell if my project is on schedule?" (Those who have asked this question might also be interested in this article about how to calculate project progress).
We apologize if we took these answers for granted so many times. Here we will try to explain some of the steps more simply.

1. Addition of time entries
Ideally, project management software provides a way of choosing whether to create time entries manually or use an automatic tracker.
Each option has pros and cons, so the best solution depends on your task or project.
Manual time tracking allows employees to choose a task and manually enter the number of minutes or hours spent on it.
The greatest advantage of this method is that time tracking can be completed quickly and at any time without the need to remember to turn a timer on and off.
Yet, the biggest downside is that it can potentially lead to inaccurate tracking.
An alternative is using a tracker to record the time spent on each activity automatically.
Employees would click a button on the software when they begin a task and then pause or stop the timer each time they stop work.

2. Time tracking
A project management software should be able to show work hours in many ways:
By task: this visualization allows you to manage work down to the detail and helps you find which tasks are exceeding the budget or being delayed.
By project: provides a general overview and quick assessment of project progress and performance.
By employee: provides a means of monitoring and assessing productivity and workload at an individual level. This measure becomes especially critical if employees are paid by the hour, but it is also helpful for salaried employees. For example, you can compare the time spent by two different employees to complete similar tasks. If one took considerably longer, it could indicate that the other has discovered a better way to do things or that the first employee needs more training. And again, it can be used to monitor and streamline workload. If one of the employees clocked 60 hours of work and another only 20 hours, it might be necessary to redistribute activities.
3. Reporting
There are two types of reports that project management software should be able to produce:
Task sheets allow employees to get a quick overview of the activities they worked on during a given week and the work hours spent working on each.
These activity sheets should include:
Activities on which the employee has enabled time tracking during the chosen week,
Tasks assigned to the employee, which were scheduled for the selected week,
Any task that the employee chooses to add to the task sheet manually.
The benefit of having an activity sheet is that it allows each contributor to track their progress easily.
It also provides a centralized place to see what they need to focus on each week and how their progress toward each activity is going.
Time reports are exciting, helpful documentation to the project manager and other relevant parties.
These should be accessible within the software and downloadable as CSV or PDF files.
In addition, time reports should be customizable so they can be separated by task, project, employee, and/or chosen periods.

Twproject's streamlined approach for managing timesheets helped with user adoption as the Advance team found it so easy to track their time.
Read
the interview with Advance
and find out how they optimised time reporting with Twproject

Choosing the right tool
Time monitoring does not simply mean having a nice-looking dashboard; it allows you to observe how the team's work time is distributed. See how Twproject can help you in doing that.
To choose a tool that will meet expectations, you need to know what the requirements of a project are.
Here are the questions that should be answered:
What are you trying to achieve?
Which time tracker helps you do this in the least number of steps?
Time-tracking software has become a vital tool in most organizations, providing leaders with information to make work more efficient.
Although starting time tracking may be challenging at first, the long-term benefits will soon become evident to project managers and team members.
The bottom line is time reporting provides the foundation for boosting productivity at work because you can only optimize what you measure.
However, the best way to understand is to try and do! So, why don't you give Twproject a try for free?