Project management for the construction industry is arguably one of the most intricate segments of project management ever.
Whether you're building a shopping mall or a residential building, there are countless elements and people in a construction project that must be accurately coordinated.
Each one of these phases is already intricate enough on its own, yet in combination with the whole project, they become exponentially more complex.
In this article, we'll cover what construction project management is and how it works in detail.

What is project management for the construction industry?
In a nutshell, project management for the construction industry is the construction project management process.
It is a multifaceted subject that involves addressing many important matters, including cost control, la programmazione, l'approvvigionamento e la valutazione del rischio.
Project managers interact and closely liaise with all team members involved, from architects to owners, to contractors.
There are many different types of construction projects, and each one comes with different challenges.
However, all of them need a project owner, a construction project manager, and a general contractor.

What are the 5 stages of construction projects?
Understanding the five main phases of construction project management is a must for managing projects successfully.
Construction project stages: Planning and development
Ascertaining whether to pursue a project is the first and most important part of the construction process.
Halting projects after they have been started is costly and the further they progress, the greater the potential losses.
Feasibility studies, capital budgeting, pro-con lists and comprehensive stakeholder input are keys to this phase.

Construction project stages: Planning
After a project's kick-off is approved because it is considered sustainable and productive, it is time to begin the planning stage.
This stage covers the development of all things, from the basic concept to the final design – details included.
Once the project is finalized and approved, it is time for the next stage.

Construction project stages: Pre-construction
Pre-construction is about defining a roadmap that will lead through the construction process.
It involves creating a plan for the project that shows everyone what they need to do, when they need to do it, how they should deliver it, and how much each task should cost.
If all parties follow this plan and fulfill their roles perfectly, they will deliver the project on time, up to standard and on budget.
Pre-construction typically involves a wide range of critical tasks. Here are some of the most important ones:
Risk assessment and contingency plan also play an important part in this stage.
More often than not, things rarely go as planned, especially while working on something as complex as a construction project; therefore, project managers and stakeholders must be prepared to implement changes.
The more proactive you are, the less time, money, and resources will be lost looking for a solution when hiccups happen.

Construction project stages: Sourcing
This describes the sourcing and transportation of materials and services required to complete a construction project.
Sourcing can come from local, regional or global markets. Each comes with its own pros and cons.
Local sourcing, in fact, may be less time consuming, but may cost more.
On the other hand, less expensive materials shipped over long distances are potentially more subject to delays and disruptions.
It is best to thoroughly research your options so that you can make the best choice to meet your budget requirements and stay on schedule.
Also, choosing when to conduct sourcing is also an important decision that, again, comes with pros and cons depending on what you choose.
Instead of completing procurement before the construction project begins, you can get the resources you need as the project progresses to meet evolving requirements.
Although this strategy provides additional flexibility, reduces holding costs and conserves cash, it can risk delaying shipments or any momentary shortages could slow the entire project.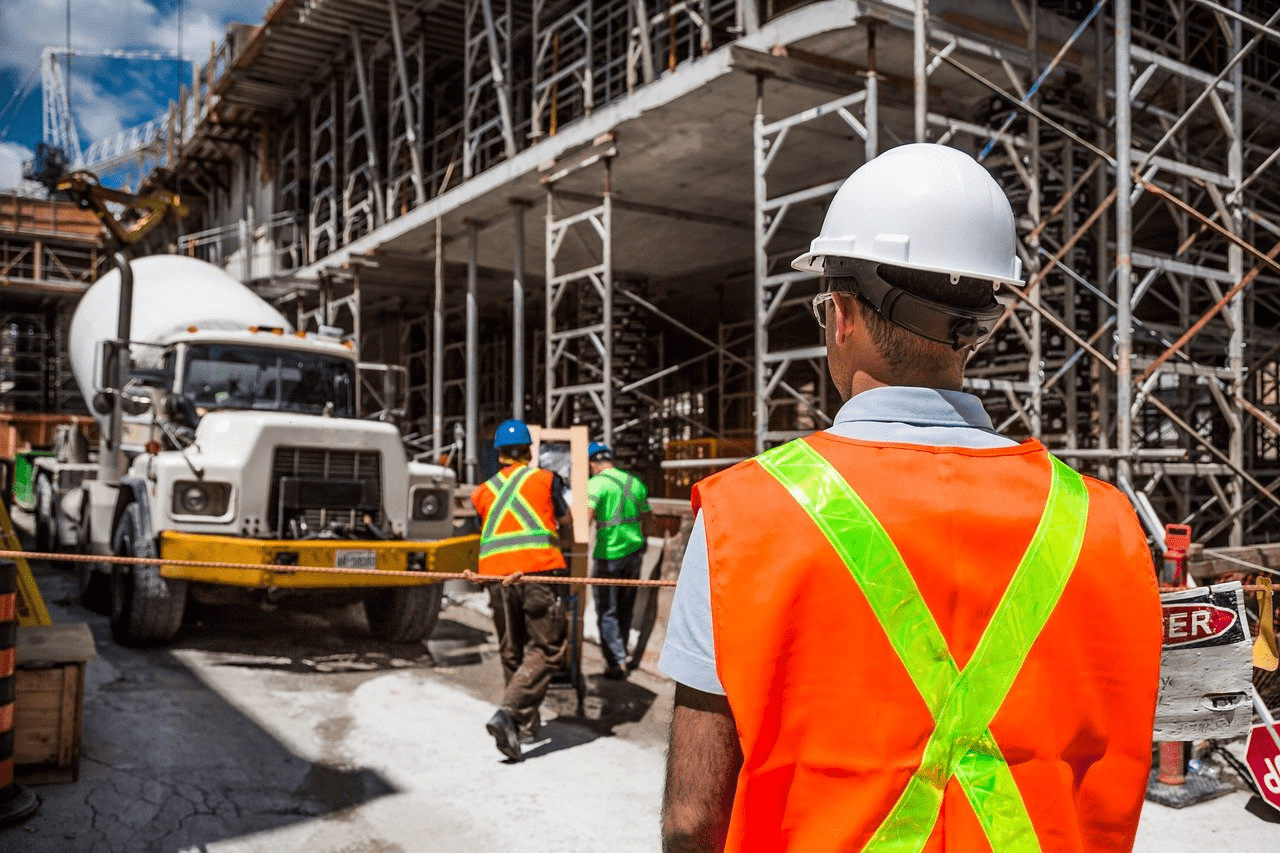 Construction project stages: Construction
After the previous stages have been completed, the construction stage can begin.
All of the preparation and planning done previously will pay off at this stage, ultimately making the construction process go smoothly and finish successfully.
Even the most painstaking plans can't foresee any unexpected events along the way, so monitoring and evaluating progress regularly is critical to staying on track.
Particularly in construction project management, it's important to stay flexible enough to manage changes and minimize the impact on the project.
When managing construction projects, it is especially difficult to keep control of all the variables in a project.
Project managers in the construction industry definitely need the right software to successfully manage projects.
A good project management software helps you monitor progress, improve forecasting, centralize information, increase efficiency and keep costs in check.
With Twproject you can control every step of the work, reduce risks, eliminate errors, and streamline communication.
A construction project management tool also keeps stakeholders updated by sharing extensive data reports.
Ultimately, a project management software simplifies your overall process and improves productivity, all whilst ensuring you stay on schedule and within agreed budgets.
Plan your projects with Twproject
Image credits.