If your desk and your monitor are full of notes and reminders it is clearly time to do something about it. There is a better way to collect your notes and to-dos and it's called Twproject.
You are busy at work, we know that, and you have a lot of things to remember and do…
What? You are a wife/mother too?
Ok, you have tons and tons of things to remember and do 🙂
But we are here to help you, with Twproject you can finally remove all those papers from your desk and start being organized…yes, including the 'buy the milk' one.
In Twproject there is a specific place to collect your annotations, your thoughts, your to-dos and reminders, and the best part is that you can associate them to specific projects, to filter them, organize and prioritize them.
Finally the due date will be visible and you will be notified for the approaching ones. No need to cover your monitor with the most urgent one, Twproject will do the job.



Twproject is a project management software that is useful not just for creating Gantt charts and project plans but for managing your everyday work too.
We have finally won the battle against paper, and we know that you will agree with us once you will start using it. No more notes on your desk with Twproject, just a dashboard with all the information you need for closing your tasks, staying organized.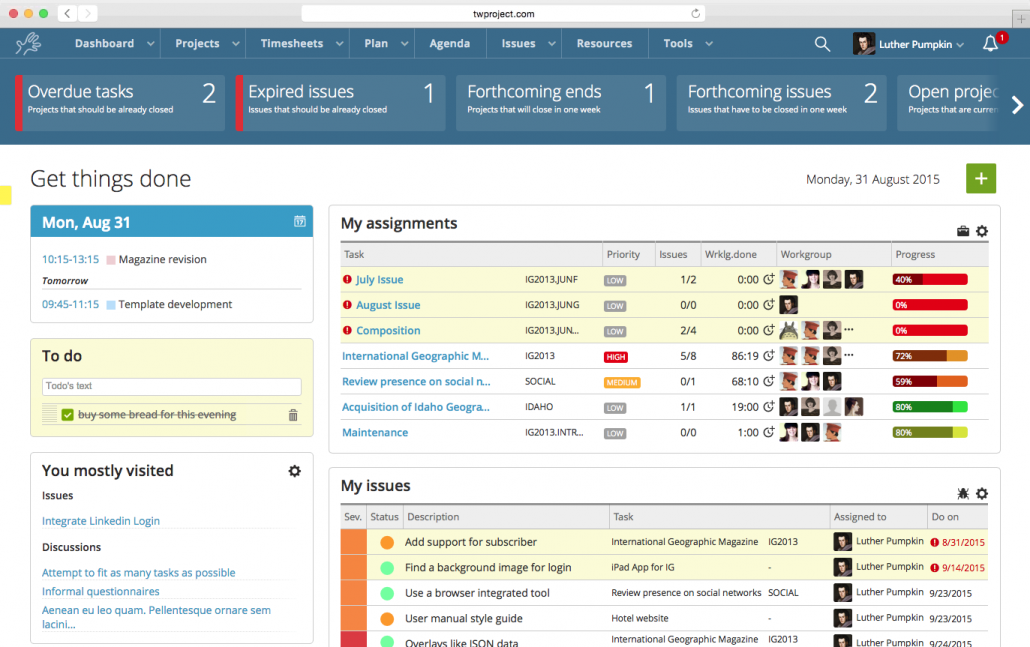 And there is so much more than this, communication with your colleague will be easier too. Sharing information and thoughts about tasks, comments, messages, everything in one place.
[av_button label='Start with Twproject now' link='manually,https://twproject.com/on-your-server/' link_target=" size='large' position='center' icon_select='no' icon='ue800′ font='entypo-fontello' color='green' custom_bg='#444444′ custom_font='#ffffff' av_uid='av-24hgm2′]