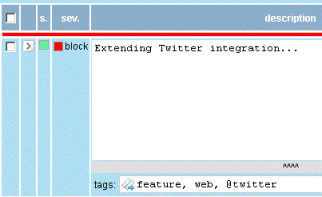 Forthcoming Teamwork 4.3 will include among many new features, a richer Twitter integration, extending the existing worklog import/export functionality.
In the picture on the left you see how you can use the tag field to send any issue to Twitter, similarly to delicious. So not only worklog can be sent back and forth between Twitter and Teamwork, but you can send specific issues and worklogs actions to your Twitter account, and also send sticky notes in copy to Twitter, eventually as Twitter answers ("@user").
In the case of issues, to send the description to Twitter just add "@twitter" in the tags field.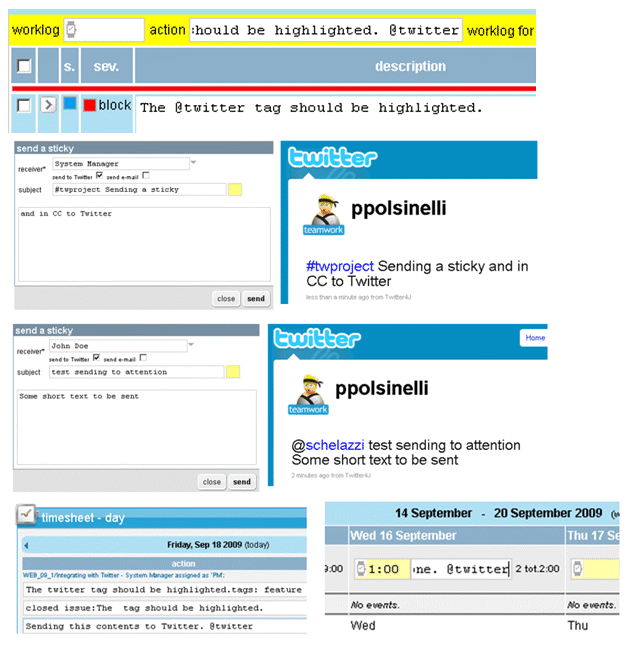 In the issues' worklog action, put the "@twitter" at the end of the action.
When sending a sticky, you can "CC it to Twitter, as in the picture. Notice that the checkbox "send to Twitter" will appear only if you have enabled Twitter in your user options.
In case you are sending the sticky to a user with Twitter set in options, it will be sent to their attention.
Actually the worklog action trick works anywhere you are writing actions, not only from the issue list, as shown above.