The goal of Lean Automation is to satisfy customers at the lowest cost possible.
To achieve this goal, it is better to follow the lean philosophy, which claims to remove those activities of low or no value.
But what exactly is Lean Automation and how does it benefit companies? Let's find out in this article.

What is Lean Automation?
At the heart of lean production lies a shift in thinking: instead of improving individual process productivity, the focus should be on continuously improving the value customers get from products.
Likewise, the focus should also be on limiting and reducing costs.
In Industry 4.0, this ambivalent attention to the end customer and business costs sees the integration of automation.
The fourth industrial revolution requires the involvement of technology and digital transformation in virtually every industry, including lean manufacturing.
Therefore, Lean Automation becomes a key player in this context, due to its power to integrate lean principles by gradually automating processes.

Benefits of Lean Automation for companies
By choosing to integrate Lean Automation into production facilities, processes become faster and more efficient.
If executed correctly, this automation addition can yield a variety of benefits such as:

Lean Automation: Waste elimination
Automation provides the option of properly setting and programming a piece of equipment so that it yields results within certain ranges and can provide automatic alerts if the process does not meet tolerance limits.
This helps avoid scrap, rework and waste.
Even the most experienced operators cannot match the efficiency and repeatability of automation on routine or semi-routine processes.
Furthermore, automation systems can perform multiple tasks simultaneously, which is impossible in manual systems.

Lean Automation: Internet of Things
By connecting your equipment to your business systems, it will help reduce the effort required to report the state of production.
Internet of Things will allow for greater focus on productive work that will meet customer needs by eliminating the need to report any operation.

Lean Automation: Cost management
Manufacturing businesses in industrialized countries struggle to stay competitive in an increasingly aggressive market.
Automation cuts the number of people or shifts needed to achieve the same level of productivity, as well as reducing the need for goods handling machinery.
A way to increase automation is through the use of collaborative robotics and other automated machinery engineered to work together with humans.
These particular robots and machines may come at a relatively high initial cost, but they can deliver a quick return on investment.

Lean Automation: Improved security
Worker safety should be fundamental in any industry, especially the manufacturing industry where the most accidents occur.
By automating dangerous processes, you can keep employees safer by reducing production errors.
For example, an automated warehouse system keeps employees out of harm's way on the warehouse floor, where accidents and collisions with forklifts can happen.

Lean Automation: Improved accuracy
Inventory management is one of the most important yet time-consuming activities in manufacturing.
No production facility can expect to satisfy its customers or operate effectively if its inventory is not accurate and controlled.
One of the most effective ways to guarantee its accuracy is to automate stock picking and storage processes.
Automated equipment can significantly reduce lost or misplaced materials and help ensure accurate lot tracking, which can cut down on obsolescence or waste due to expiration or spoilage.

Lean Automation: Front and back office automation
More than simple workflows or info alerts, today's Lean Automation solutions can achieve a level of AI.
These automated processes can handle routine tasks and streamline business processes, ranging from accounting to prioritizing sales orders for shipment.
This can provide consistent quality and eliminate wasteful printing and document storage.

Lean Automation: Productivity maximization
Employee leaves and absences can impact overall productivity negatively.
Also, managing the workforce effectively can be challenging.
By implementing process Lean Automation, you can manage your workforce efficiently, streamlining those tasks that are time-consuming and repetitive, all while maximizing productivity.
Plus, by using an automated time and attendance software solution, organizations are able to automate payroll, work rules, and accrual rules along with vacation management, union contracts, and overtime reporting.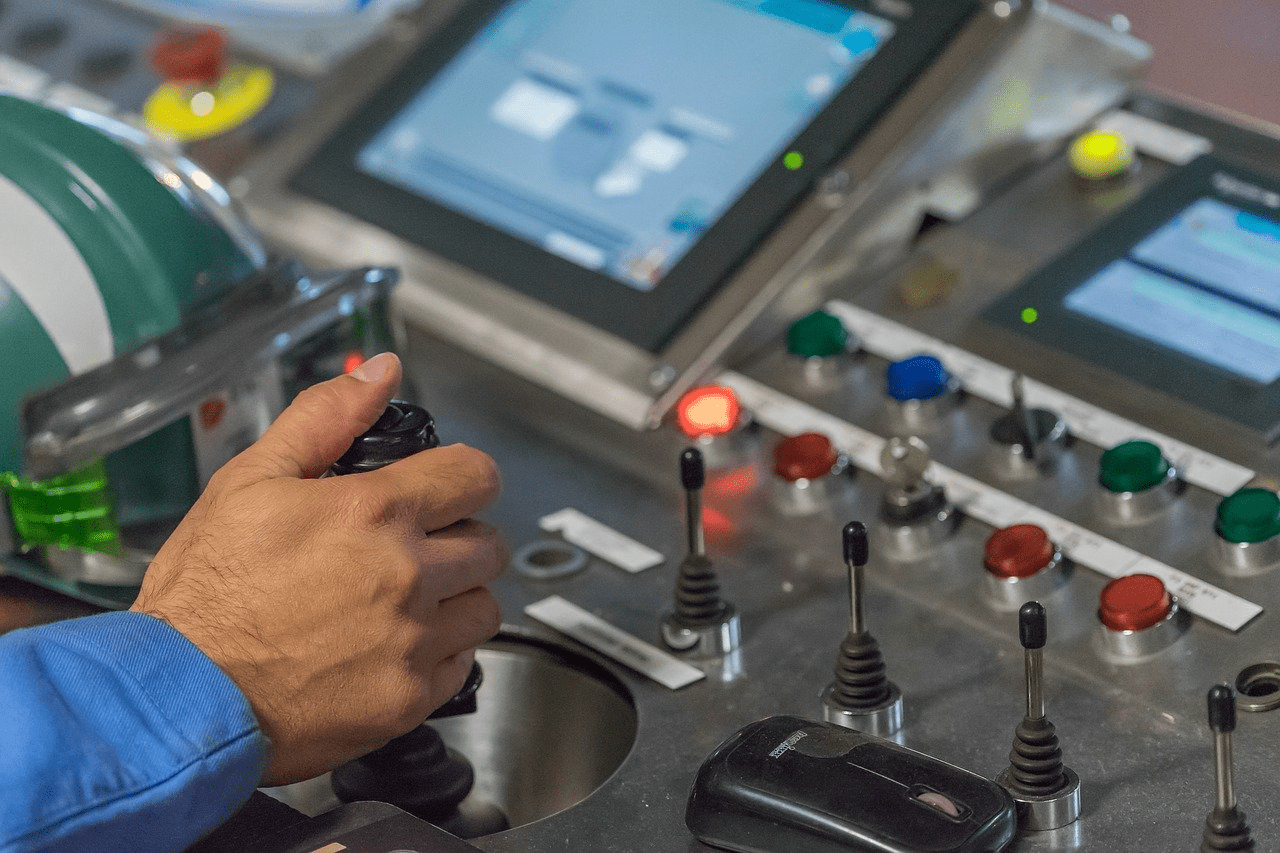 How to Implement Lean Automation
Analyze processes: When implementing Lean Automation, you should always prioritize your customers' needs.
Lean manufacturing is about delivering the best value to your customer; therefore, automation efforts should focus on creating what the customer needs.
To properly set up the workflow, it is critical to distribute responsibility evenly.
The whole process should not be based on the operation of a single machine or person.
By distributing human responsibility and machine activities, the entire business can be better able to withstand change.
Vet people: Those people who shape the automation process are critical; thus, it is important to identify those with knowledge, experience, and expertise who can help during the process.
Also, it is important to maintain an open communication with all employees to create a culture of excellence.
Consider tools and technology: Any tools and technology that you will be using should work well with the people in the company.
In fact, automation should support employees' work and not make it complicated or stall it.
Another medium to consider when implementing lean automation is training.
It is important to educate workers on how they can best use automated machinery to improve their work.
Bottom line, by implementing Lean Automation in a company, you can reduce waste and improve productivity.
However, to provide a truly efficient process, it is just not enough to be familiar with Lean Automation principles, but these must be adapted to the business structure.
One way to adapt a process to the business structure is to assign a role to all the resources involved by grouping them into a project and assigning a workload.
This workload must be spread out to avoid bottlenecks in the process while always ensuring customers' needs are met.
TWProject helps in easily overcoming this issue thanks "Projects" tool, which helps to assign resources related to the process, execution time, and tasks to be performed in the process. Each resource involved in the process will be able to keep track of the project phases by managing the different tasks assigned and their execution times.