Perhaps your are the busiest person you know….. in this case you will probably need some help to stay productive and focused on your main tasks and goals, so go ahead and read this post 🙂
Global research and studies have pointed out  some great new data in order to help us  understanding what prevent us to be productive. We have recently found 4 interesting info graphic that you really need to check. Nothing about procrastination or interruptions, these 4 info graphic, with a touch of irony, show us something new.
Identify what makes you less productive
We have talked about productivity enemies several times: multitasking, interruptions, notifications, procrastination, these, and many other reasons, force you working by breaks, reducing hugely your productivity.  A recent study pointed also out that time management systems, focused only on tracking minutes, can reduced it even more. This is one of the reason that convinced us to create a software focused on helping people working better instead of simply tracking data. Why getting things done is so hard, if we are always so busy? Of curse it's a matter of how we manage our time across projects and in particular our energy. Are we focusing on the right tasks? Check here how Twproject can help you work better.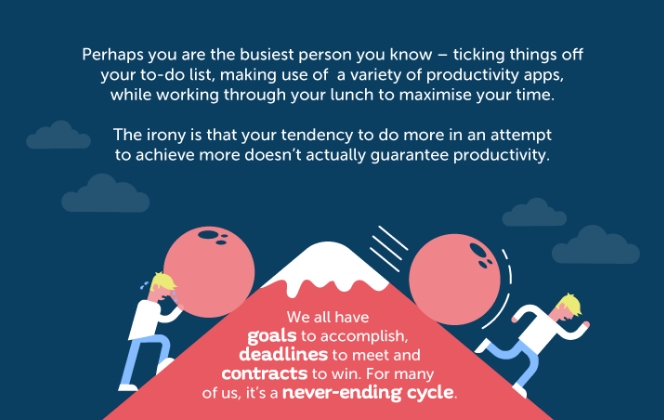 Take a serious break
The study brought to us by the first info graphic told us that in the past few years the number of cases of work related stress, depression and anxiety are grown, and that 60% of British employee (probably not only in Britain) work beyond their contract hours, that said, the importance of breaks is grown as well. Successful people recognize the need to dedicate time to what is really important and fun and tell us how they manage their week-ends. Nothing surprising, it is just interesting to understand how important it is, for your productivity, to dedicate time to yourself and to what makes you happy.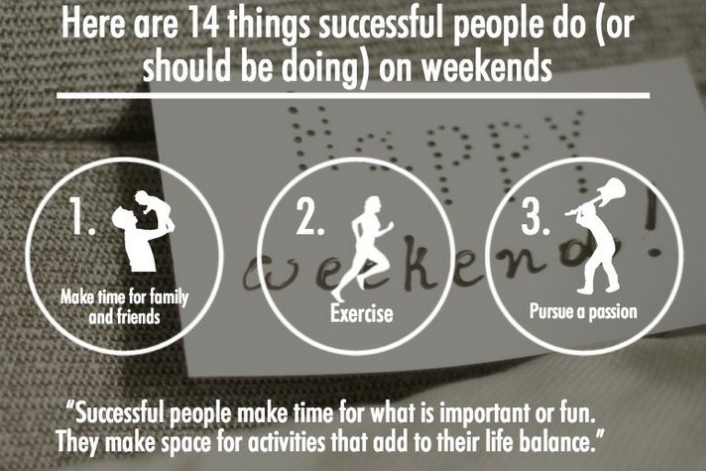 Get inspired!
Some of the most successful people have and had a very accurate schedule to follow day by day. Has been proven that a consistent habits helps being more productive, waking up early, having an healthy breakfast and exercise every day at the some time are just few example. Having a routine is reassuring and allows you to be more relaxed and better focus yourself on what needs to be done. Check the schedule of these 20 famous people and get inspired 🙂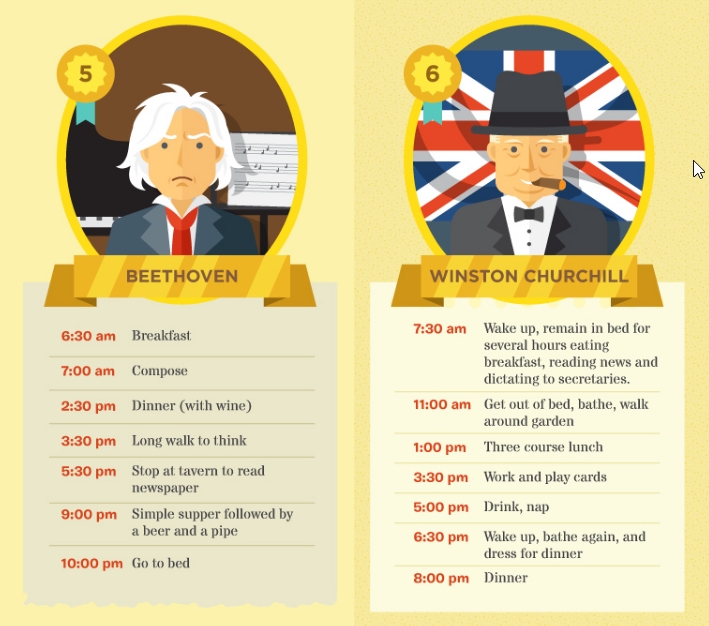 Sources:
First info graphic from Make It Cheaper.
Second info graphic from Lifehack.
Last info grafic by   When I Work