Teamwork's design and user interface has evolved in time, adapting to the evolution of web based tools and user needs and habits.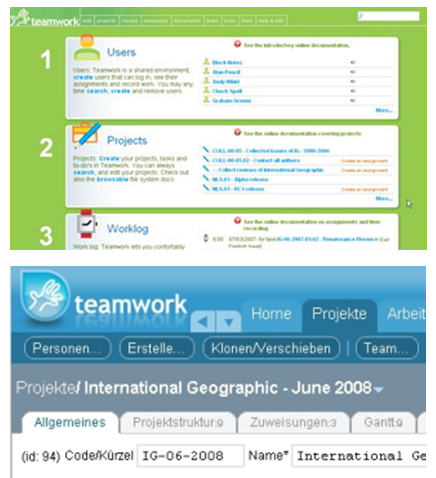 Version 3. In version 3 Teamwork was a solid and standard web application, before web applications were widely used for management.
Version 4. With Version 4 we introduced gamification elements (before they became trendy) and more explicit functions. We added scores, skins, prizes and badges years before gamification became a buzzword.
Version 5. The idea of version 5 has been to get a clean interface, using large, nice web fonts, whitespace and an unbounded bottom of page, assuming that users are used to scrolling. We removed tabs, creating more readable dedicated pages to sections.
We removed the gamification layer and skin customization, in order to get a clean and more controlled design. We shortened click paths with overlay layers. We sped up pages using data denormalization when necessary.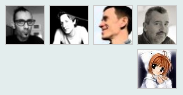 We identified users with their images, making it easier to "see" who is working where.
In version 5 we have more functions and less buttons. We hope you like it!