If you're looking for the best project management software, you've finally landed on the right list.
Online you will find many lists like this one, but most of them always include the same software which, let's face it, does not solve even 10% of all the problems that a project manager and more generally a company face on a daily basis.
And which are these problems?
Managing projects in a heterogeneous way: Who said a company should manage all of its projects with waterfall methodologies rather than agile, why not both?
Relying on a single software for the entire project management: every company is looking for a single software, which gives you the complete overview of everything running around your projects, resources, costs, documents.
A software that is suitable for everyone: what about a software that meets not only the usability needs of the team, but also the completeness of the data for the management?
In this list you will find software that really meets these needs. Not bad right?

Twproject is a perfect solution for any type of company thanks to its flexibility. It is very easy to use project management software that and at the same time offers all the tools for a complete project overview.
With Twproject you can manage your project from the planning stage, with a WBS and an interactive Gantt tool, balancing resources and checking budgets. Twproject follows the entire life of your project, helping you having everything under controls, deadlines, bottle necks and budget overflow.
At the same time it includes also a set of functionality for managing the every day work, to-do list, kanban board, weekly planner.
The cost of this software starts from 4.89 eur per user / month.
Pros: Twproject is a truly complete tool, which also offers time-tracking, cost and document management, and which better than many others gives the project manager the possibility to have an overall view of the project that is always updated.
Cons: We didn't detect any
Twproject responds perfectly to all 3 points mentioned: it is flexible, it is complete and it is very easy to use.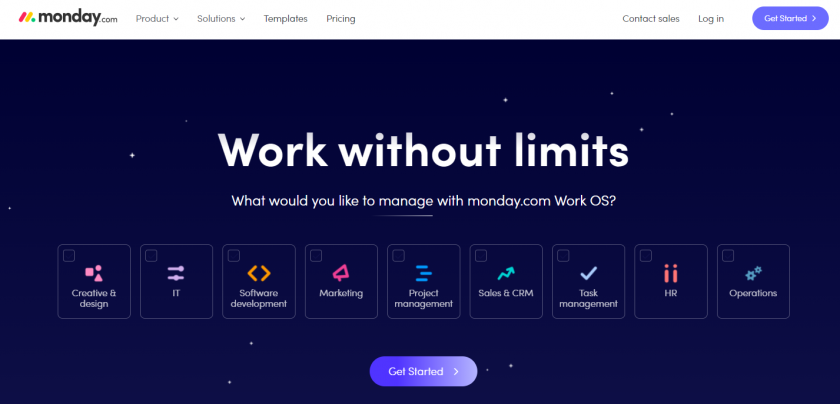 Monday also presents itself as a truly complete tool, whose strong points are undoubtedly configurability and integrability. Monday offers a lot of templates to start with and a really nifty set of configurations. It is possible to manage complex projects and resources.
The cost starts from 8 eur per user / month.
Pros: one of the strong points is undoubtedly the assistance, which in our case was really punctual and precise.
Cons: the things that have left us most perplexed are the lack of a time tracking tool and above all the inability to enter a start and end date for the project.
Monday not including time tracking and project dates cannot be considered complete if used alone, but its integrability covers what is not foreseen by default.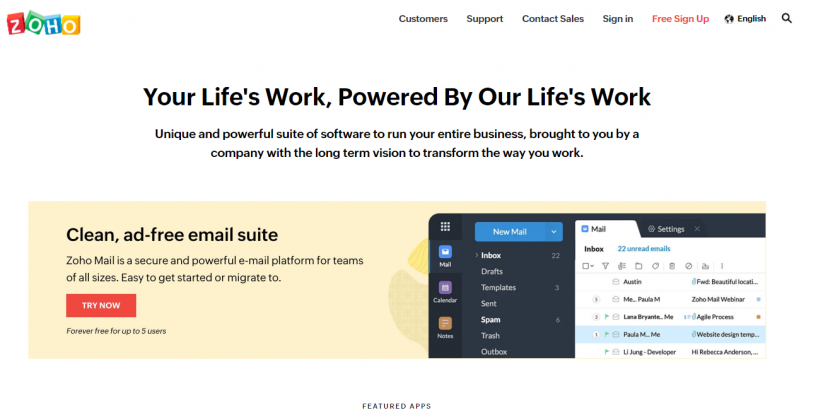 Zoho offers a bundle of tools that once purchased as a package will really cover all your needs, one of the main advantages is the possibility to buy only those that are really needed in the company, thus eliminating unsolicited features, but it is clearly one of the most expensive one.
Zoho offers features dedicated to project management, customer management with its CRM and a suite dedicated to smart working
The cost per user for the complete bundle is 37 eur user / month.
Pros: Zoho has launched artificial intelligence-based technology that will help you with design assumptions. A truly innovative tool.
Cons: In our experience, the most lacking part is in terms of customer support, in addition to the cost. On the use side of the platform, no particular problems were found.
Zoho responds effectively to all the issues mentioned, albeit in a somewhat expensive way.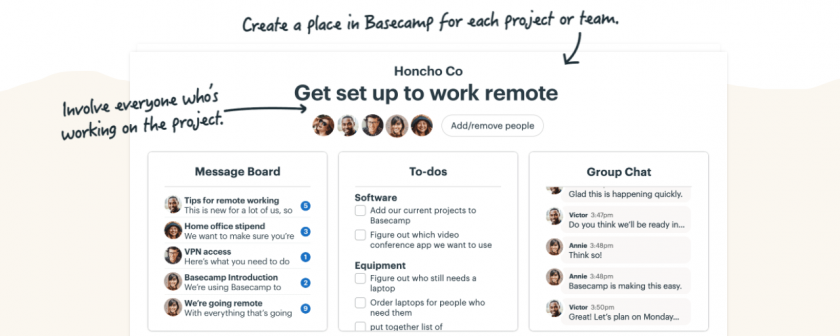 It is one of the best known tools and probably the easiest to use. Although in our opinion it is not complete in terms of functionality for top management, it still deserves to be included for its ease of use. If your team is really adamant about not accepting new software then Basecamp could help you.
Its to-do list management is truly comprehensive, and connects all team members effectively and productively.
Pros: undoubtedly its ease of use and the cost of 99 usd per month for unlimited users
Cons: it does not include the time tracking tool which in our opinion is a fundamental element for project management, in addition to the possibility of structuring projects in a complex way.
Basecamp isn't complete but it's the answer if you need to give in to a team that isn't willing to use anything more complicated than a ToDo list
Conclusion
In summary, each of these 4 software is worth trying, based on your needs and in consideration of the context in which it is to be inserted.
Each of them has its strengths and some weaknesses, Twproject is perfect if you need to really rely on a single simple yet complete software, Basecamp is the right one if you need a really basic and easy to use software, Zoho on the contrary if you are looking for a suite that, although expensive, covers all possible features.
Let us know your experience and your final choice!