Discover how Gap centralizes the work of structured projects with Twproject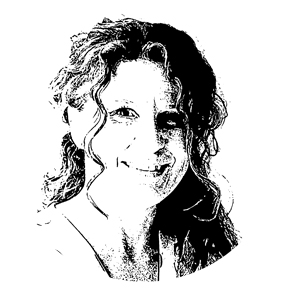 Interviewee
Maria Letizia Longo, Assistant and Project Manager
The challenge
Gap Studi e Consulenze s.r.l. is a consultancy company specialized in management control: it offers outsourced planning and control services to small and medium-sized companies that usually do not have it in their own internal organizational structure.
From a general perspective, it also offers the drafting of business plans for startups or companies willing to invest, as well as the editing of company valuations.
Gap Studi e Consulenze has always been sensitive to project management, it has acquired a good experience in this sector using various software which, although useful, never fulfilled in responding to all the complexities involved. But finally the company has clearly defined the needs and has found and chosen Twproject as the ideal solution for planning its projects.
Maria Letizia explains that "Our managers have always recognized the importance of using a tool capable of providing information on the progress of the projects, including the various sub-phases, and of guaranteeing accurate reporting of the hours worked by collaborators. In the past we have used other tools, but these were not able to fully satisfy our needs. Twproject, on the other hand, allows us to plan in a transparent and efficient way, increasing team performances and maximizing overall productivity"
For Gap Studi e Consulenze it was essential that the chosen tool was accessible from all devices, PCs, tablets and mobiles, that it allowed precise but intuitive reporting, that it provided, together with a simple and usable interface, an interactive Gantt for planning complex projects. A system that was therefore easy to use but that provided complete project management functions.
Twproject is a tool that has allowed us to plan projects in an excellent and transparent way, improving team efficiency and maximizing overall productivity
Approach
Cloud-based collaborative work management
Gap Studi e Consulenze needed a system that was accessible to everyone everywhere, also from mobile devices, that did not require maintenance but was secure at the same time. Twproject offers a key collaborative work management solution in hand based on AWS Amazon Cloud. No maintenance costs and the security of a dedicated server not shared with other customers.
Twproject is also available on premise, if you want more control over the machine architecture, as well as the ability to manage system APIs more easily. This aspect is often crucial for companies that want to customize and adapt the solution to their needs through queries/integrations to other systems used in the company.
Planning / management / phase-by-phase monitoring of projects
Gap Studi e Consulenze was looking for a tool that, besides having a simple interface, also had a powerful interactive Gantt for planning complex projects. Twproject includes an interactive Gantt that allows you to punctually assign resources to each phase. Thanks to this approach, GAP Studi e Consulenze can monitor the progress of the project in all its parts with full transparency.
Estimating and reporting the working hours of collaborators
Gap Studi e Consulenze wanted to keep track of the hours registered by all collaborators on individual project phases in a timely manner. Furthermore, Letizia has the task of monitoring the activities of the collaborators and ensuring that there are no irregularities in the projects. Twproject offers many work reporting methods, which adapt to different ways of working, from the weekly timesheet to the "time counter" that can be turned on both on project phases and on micro-activities such as toDos; thanks to this, the entire GAP Studi e Consulenze team tracks the hours on specific days on projects in a simple and precise way.
Workload analysis and project reporting
Gap Studi e Consulenze needed to calibrate resource planning well by estimating the hours of work effort divided into the main project activities, in their specific case: start-up phase, construction phase of the reporting and final phase dedicated to the definition of the budget. Twproject allows you to assign hour estimates accurately and manage the overall resource load. This means that it is possible to employ the same resource in multiple projects and to manage the resource's assignments correctly thanks to plan management.
With Twproject, Gap Studi e Consulenze can trace the trend and progress of any activity with simplicity and transparency, avoiding bottlenecks and intervening promptly. In fact, Twproject's WBS includes contextual alerts, which warn if there are project phases that have inconsistencies, such as missed dates or excess costs. The software also offers the possibility of creating detailed reports on projects, including activity times, costs and resources used, which allows Gap Studi e Consulenze to make quick and informed decisions.
Results
A cloud-based collaborative work tool
Since it started using Twproject, GAP Studi e Consulenze has been able to have a top view of all projects with the advantage of doing it from any device. The company has also brilliantly solved the need to have an agenda integrated into the same work environment, with a single login to monitor all its priorities.
Twproject is easily accessible from any device and allows us to share our agendas and quickly understand who is engaged in what. Of course the shared Outlook agenda has always been on the market but having everything in the same work environment is very useful and allows us not miss anything.
With the adoption of Twproject, having a single source for information and communication ensures that the entire GAP Studi e Consulenze team is always informed, reducing the risk that activities go unnoticed.
Creation and management of complex projects through an easy-to-use interactive Gantt chart
Before implementing Twproject, GAP Studi e Consulenze did not have the right information on the duration of the phases and on the progress of the project or single phases; it was difficult to keep track of these aspects.
Twproject has allowed us to organize work subdivision in a simple way through the WBS, then planning the duration of the phases and the workload of each assignee by using the Gantt chart.
Twproject's interactive Gantt has extremely intuitive features: add assignments, milestones and dependencies, plan ahead and monitor your progress, thus being able to identify the critical paths, anticipate project delays or interruptions before they happen and therefore improve workflow.
Planning / management / phase-by-phase monitoring of projects
The management of GAP Studi e Consulenze has gained a time optimization thanks to the structuring of its projects with tools such as the template generator and cloning function of entire projects or portions. In particular, it has chosen to exploit cloning on projects with monthly cyclical processing, thus obtaining clarity and transparency regarding the progress of individual activities over time.
The ease in using Twproject has allowed us to find a perfect balance on the organization of our projects, and therefore even collaborators who are not exactly project management experts have learned to manage their project phases independently and effectively, allowing me to concentrate more on project analysis, rather than on the generation of assignments.
By simplifying the internal management of projects through Twproject, GAP Studi e Consulenze has managed to implement greater control over the effectiveness of resource time, by taking into consideration previous projects of the same type and using their real input data in order to plan future efforts on similar projects at best, increasingly refining the estimates in a meticulous and productive manner.
Stress-free estimates and repors of collaborators' working hours
GAP Studi e Consulenze benefited from the simplicity of Twproject in relation to the management of timesheets. In fact, this feature has favoured the adoption of this habit by team members since they have found it very easy to manage.
The most surprising result was to notice a greater awareness by the collaborators regarding the hours spent in performing the activities. In fact, by exploiting worklog analyses, resources have learned to ask themselves, when estimates were exceeded, why their planning had not been optimal with respect to the actual final data. This has made it possible to improve projections of future work.
The success is due to the simplicity and variety of different reporting methods available in Twproject. This feature allows to reduce internal resistance and to have greater control over own and others' work.
Workload analysis and project reporting
Thanks to the workload management functionality, Twproject has made it possible to optimize times and transparency of the activities to be carried out for individual customers or for non-productive but equally important company projects.
With Twproject, once the projects have been set up in the best possible way thanks to its versatility, you can increase the productivity of the company by reducing the expenditure of energy in project management. In fact, Twproject, thanks to simple analysis, revision and approval activities, allows our management to make timely checks that there are no irregularities in the management of the phases by the collaborators, or through exports to monitor valuable and tailor-made information for the company.
Dynamic reports and real-time analysis allow GAP Studi e Consulenze to circulate shared information easily and at any time with all interested parties.
The collection of this information has also granted GAP Studi e Consulenze even greater transparency towards its customers: being able to show them clear final results that document the activity costs in an accurate manner. Thus, the prosecution of the cooperation is no longer a complex and stressful activity for both sides.
Thanks to the way we have structured our projects in Twproject, we are able to tell our customers in a very precise way how many hours of the agreed totals have been used to carry out a specific activity; this means that when the collaboration agreement continues, we provide unbeatable analytical documentation with lots of information facilitating communication between the parties.
Final evaluation
Thanks to the adoption of Twproject, Gap Studi e Consulenze has been able to manage its projects with scrupulousness and transparency. In fact, Twproject has been so effective that the group regards it as if it were an essential additional collaborator. This partnership has allowed the company to achieve better results and greater awareness of its work. Thanks to the collection of many valuable data that can be extracted from the projects, the company has improved communication skills both among the internal team and with customers.
Collaboration has improved enormously, but not because people have changed but for the fact that, as already mentioned, the whole team is very sensitive to the correct management of work, and we simply found in Twproject a collaborative tool that allows us to improve ourselves and to help each other in a synergistic way.
Twproject is rooted in our working life, it is called by its own name and has become an essential operational tool for us. As we say, it is our tenth collaborator!
About Gap Studi e Consulenze s.r.l.


Industry: Consulting / Finance
Location: Italy
Website: https://gapconsulenti.it
Employees: 10