Default Twproject's pages include a box (a widget) called "company news" that allows to display news on user's pages.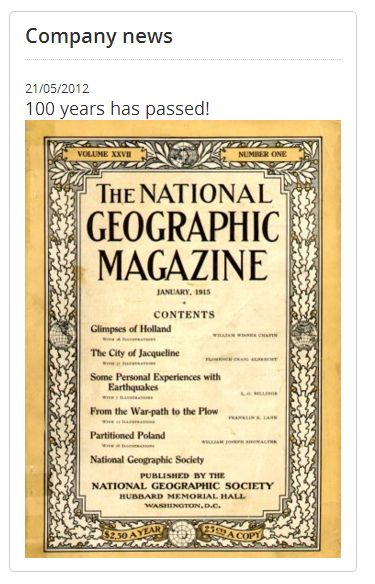 In order to publish news, select the menu button tools, then

Click on "create a company news":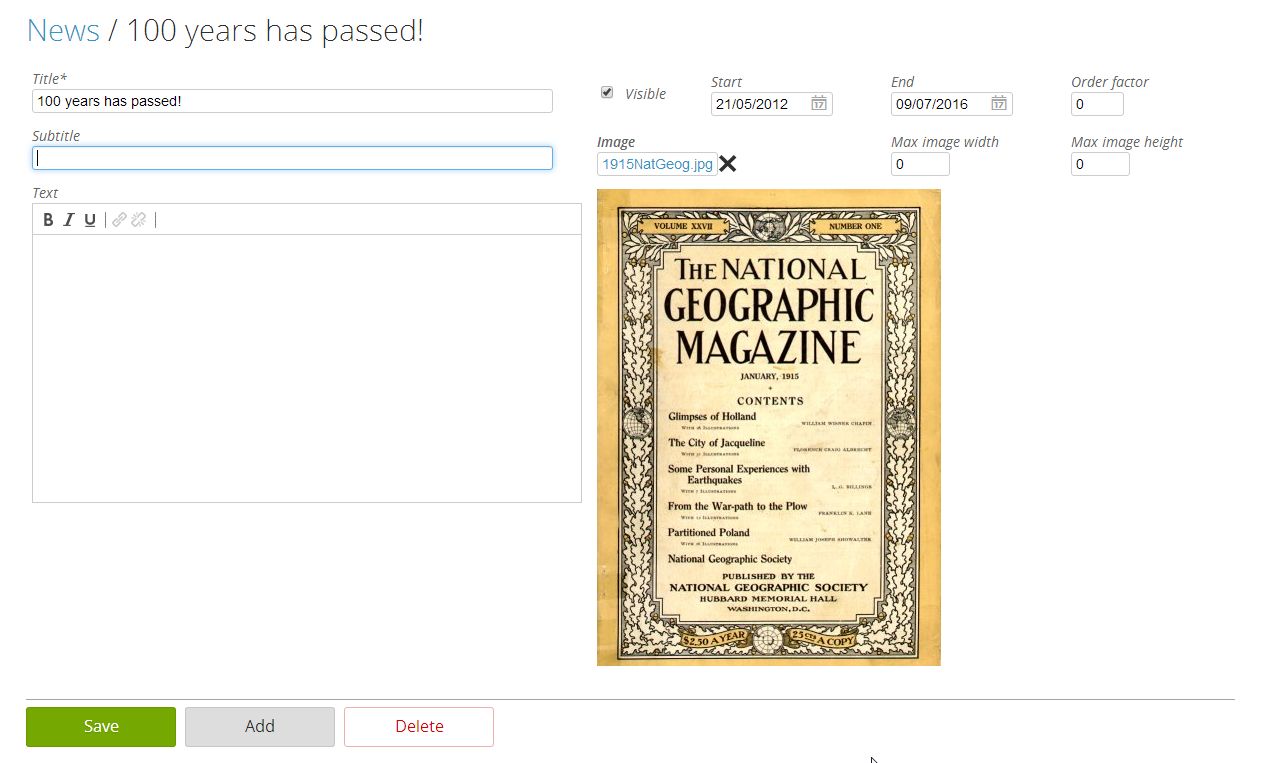 a news is rich object with several properties. Most relevant are:
title, subtitle, visibility, start end dates, and text.
You can also insert a link, an image, an attachment.